Life has been CRAZY! (As mentioned in a previous post).
I am so so SO sorry for my lack of updating. RA training has been packed full of information, food, and fun, so I've been busy learning and preparing for my residents to move in (Thursday night and Friday morning!). I promise soon I'll post my recipe for gluten free and vegan Banana Nut Muffins! They were pretty tasty, even though I read the directions wrong and added a teaspoon extra cinnamon! (You can never have too much cinnamon, right?
Look for a post soon to come as a review for the FoodBuzz Tastemaker program. When I applied to be a part of it, I thought the items were vegan... guess how surprised I was when my mom called to me they arrived and they WEREN'T vegan! So my parents are eating them and reviewing them, and I will be posting what they have to say on here. But don't worry... I didn't eat any! :)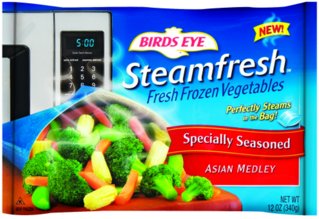 I know I asked this earlier, but I still REALLY want to know.
WHAT DO YOU WANT TO SEE ON THE WEBSITE?
I really want this site to grow. To have many followers. To became a big deal, full of great nutritional information and healthy recipes. So PLEASE give me ideas! I have been told during my giveaway that there is a want for a post all about eating vegan when out with friends/traveling/etc. I mean, it definitely sucks when you always have to bring your own food, right? So I'll cover that topic for sure.
Tomorrow is the closing banquet for the two weeks of training I've had as an RA. I CANNOT believe it has flown by so fast! I love everyone on my staff and all the RAs in general. It's been a challenging and great experience so far. I can't wait for the school year to get rolling (AND I can finally have a set schedule!! Thank goodness.) I'm wondering what I will be able to eat at the banquet?
Today at lunch, I had a conversation with another RA about being vegan/gluten free, but this time, the conversation was directed more at the gluten free aspect. We talked about celiac disease, quinoa, and how much it must suck that I cant eat what everyone else is eating at training (it doesn't suck! I dont mind at all. I've eaten more salads this week than I probably have all my life). It was really cool to see that she even KNEW what quinoa was, and had a recipe using it that she wants to give me! Pretty sweet, huh?
Again, I apologize for the lack of updates. Please just give me ideas for things you want me to write about... And I'll write them up! :)
Much love,