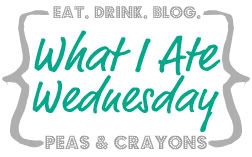 This week, on Monday to be specific, I started the
Daniel Fast.
I've been on it two days; I have 19 more to go. Essentially, the Daniel Fast is a period of 21 days where you adopt a vegan diet (with more restrictions) in order to help you focus on God and growing closer to Him.
As I said, it's a vegan diet (I have that part down!) but you also CANNOT eat: sugar (ANYTHING or ANY kind of sugar or sweetener at all), bread or anything with leavening agents, processed foods, and additives/chemicals/preservatives. Now, as a poor college student who cannot often spend large quantities of time cooking for herself and spending money on food, my friends (the 15 others who signed up!) and I are adapting it a bit. Yes, we are eating some processed foods, but I'm doing my best to east mostly whole, fresh foods. And naturally with processed foods comes some additives. That's okay. As I said, I'm doing my best.
I'm so excited for the people who signed up to do this with me. Not only because we can all grow spiritually, but also because I want them to try to vegan diet. So excited!!
I can't wait to see myself after three weeks. I expect to feel much lighter and healthier - with little to no sugar in my system, I'm excited to see the changes. Maybe I'll even lose weight (fingers crossed!). And after only two days I can already tell that my bowel system is loving the changes.
Here are some of the foods I ate this week - mostly before I began the fast. Next week, you'll get to see what I truly eat for the fast :-D
Everything bagel with hummus and veggies
California Salad - Sauteed tofu with lots of veggies
Spinach Florentine Ravioli by Rising Moon Organics (vegan!)
Go Raw Banana Bread Flax Bar
A banana with peanut butter and cacao nibs
What would you miss the most if you were fasting?
Much love,