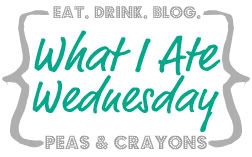 This week for WIAW, I will showcasing some of the desserts and sweet treats that I ate this week!
I feel it's been a good week for sweet treats (and lots of baking, too!), don't you agree?
As mentioned above, my pumpkin donuts won first place in competition this past Saturday! So excited!! Take a look at the pictures below!
Me holding my winnings: a $100 gift card to Marvin's Organic Gardens and
the book "It's The Great Pumpkin, Charlie Brown"
I spent the gift card right away! I bought lots of vegan soaps, two "Green Journals" (one to give away on here in the future!), some seeds to sprout, some broccoli seeds for my mom, a present for my grandma, and a cute leaf soap dish!
Here's my other entry into the competition!
That's all for this WIAW, folks!
Much love,