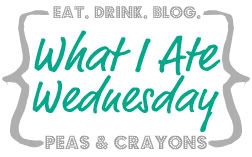 It's been a yogurt week.
A Trader Joe's soy yogurt week, to be exact. With almonds.
And how about these brownies?!
I lied.
I have NOW perfected the vegan brownie!
And to be quite honest... I only made that other brownie recipe once. I need to make them again
to truly remember if they are as amazing as I remember them to be.
Until then, these babies are the replacement! They are SO fudgey and delicious it's RIDICULOUS. Everything I could ever hope for in a brownie!
I will be posting the recipe soon!!! <3
And apples. I ate a few apples.
This week was also my first week as vegetarian and not 100% vegan, so I had some of Panera's macaroni and cheese (delicious, but the calories in a small cup scares me...), potato skins (made by a friend), and other various things. Delicious.
Also, today I tried a new workout... it's called the 30 day challenge, and I found it on Pinterest! I will post the work out soon... I did it tonight for the first time, and boy do my arms and legs feel like jello.
Totally worth the groaning and pain that it takes to get through the workout!!
Have a great week!
Much love,