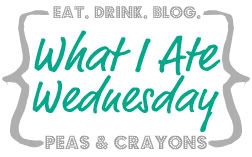 Welcome to another week of eats! Tonight I whipped up four batches of Christmas cookies, so next week's WIAW will be cookie filled! This week, enjoy my random photos of things I remembered to take pictures of!
Chocolate Chip Cookies made with chocolate and caramel flax oils
Pasta made with carrots, onions, salt, pepper, and curry and thai flax oils
Yummy carrot almond soup!
Dried cranberries with vegan white chocolate chips
Fruition bar! Pretty tasty!
Stuart and I also celebrated our 2 year anniversary recently...even though the actual day is tomorrow! We ate at P.F. Changs in celebrated at went to the Festival of Lights at my zoo!
Here we are again!
Much love,