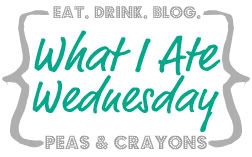 Why is it the last Wednesday, you ask?
Because it is the last Wednesday before I turn 21! YAY!!!! :) My plan for my birthday (which is on Monday) is to hang out with my close friends and enjoy a few drinks (I haven't decided where yet...). I'm excited for it.
I spent this weekend in Columbus with Stuart and ate quite the buffet of food. For dinner at his 21st birthday party we went to Mezzo, a fancy Italian restaurant. They had an endless buffet of pizzas, deep fried risotto balls, cheeses, and fresh fruit. It was really yummy! Of course, I forgot to take pictures of my food over the weekend. However, I do have a lot of good foodie pictures I've taken over the past couple weeks (while forgetting to type up my WIAWs for those weeks, of course) so get ready!
Before I kick this WIAW off, something to get excited about and set your calendars for!
Starting on
June 4
, PD will be hosting 21 Days of Giveaways - a new giveaway every day (and a new winner every day!) from people and products I love. You won't want to miss this - we have some exciting sponsors, including
So Delicious, Skinny Water, La Tortilla Factory, Peanut Butter & Company, Honest Tea
, and so many more! So don't forget and come back on June 4 to help celebrate my birthday and win free stuff!
Now on to this week's eats!
Salad w/ Amy's veggie burger patty, stuffed grape leaves, banana "split" with yogurt & raspberries, banana split with yogurt & carob chips, and a GNU chocolate brownie bar
This is a good summary of how my weekend went. I hung out with my best friend whom I haven't seen in forever, went to the Taste of Cincinnati with Stuart (where I ate a ton of yummy food), hung out with Stuart's younger sibs, and...see the top right picture? That's a god summary of my Sunday night. Unexpected, crazy, and fun. Kudos to Wade (Stuart's roomie) for that crazy picture.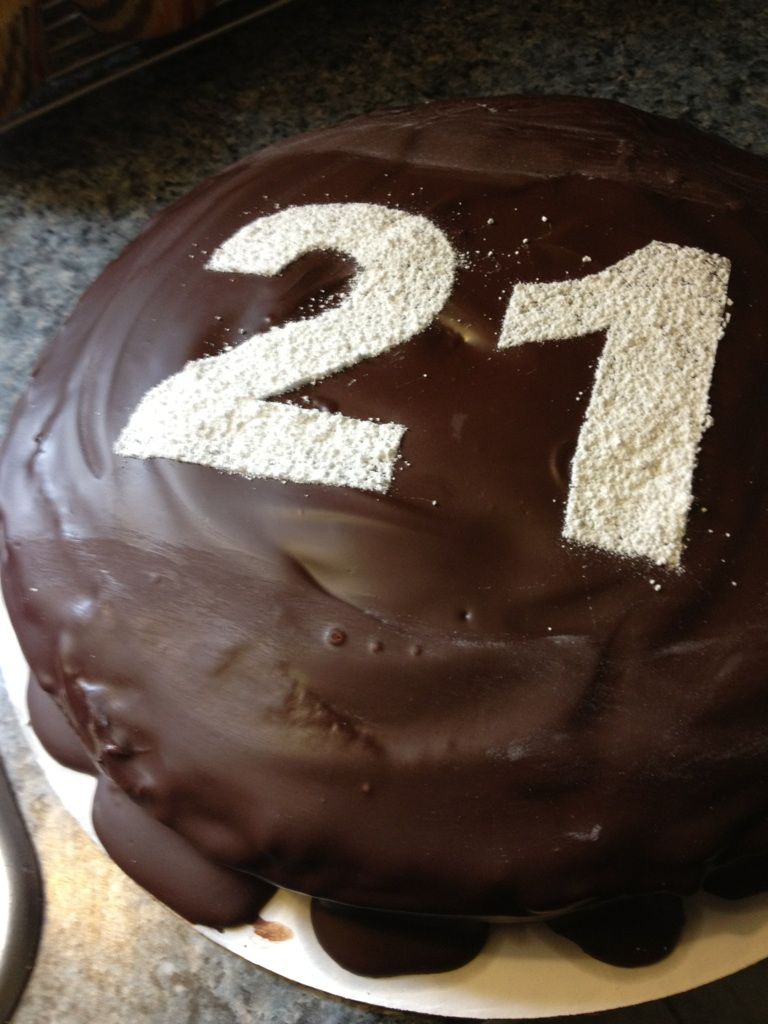 Stuart's birthday cake that I made - chocolate cake with peanut butter frosting and a chocolate ganache topping!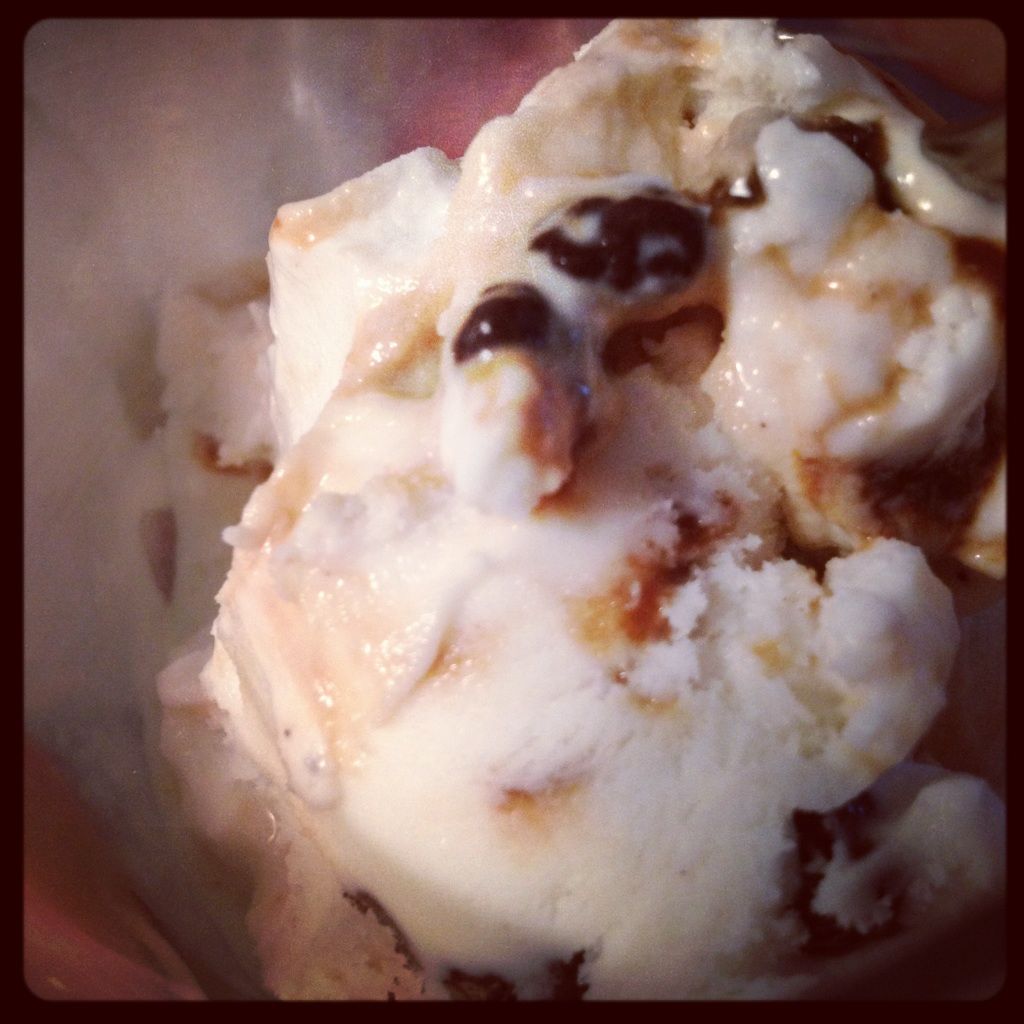 Caramel cookie crunch ice cream!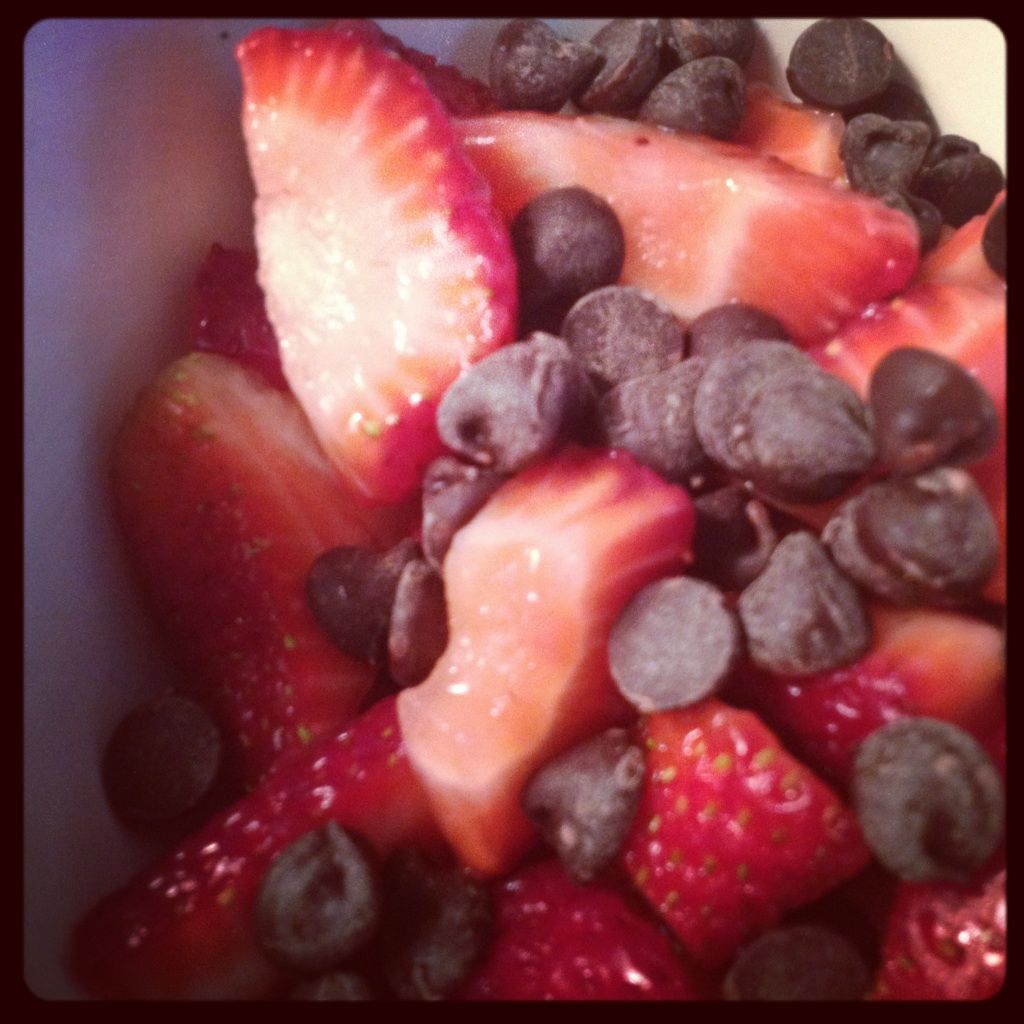 Strawberries with chocolate chips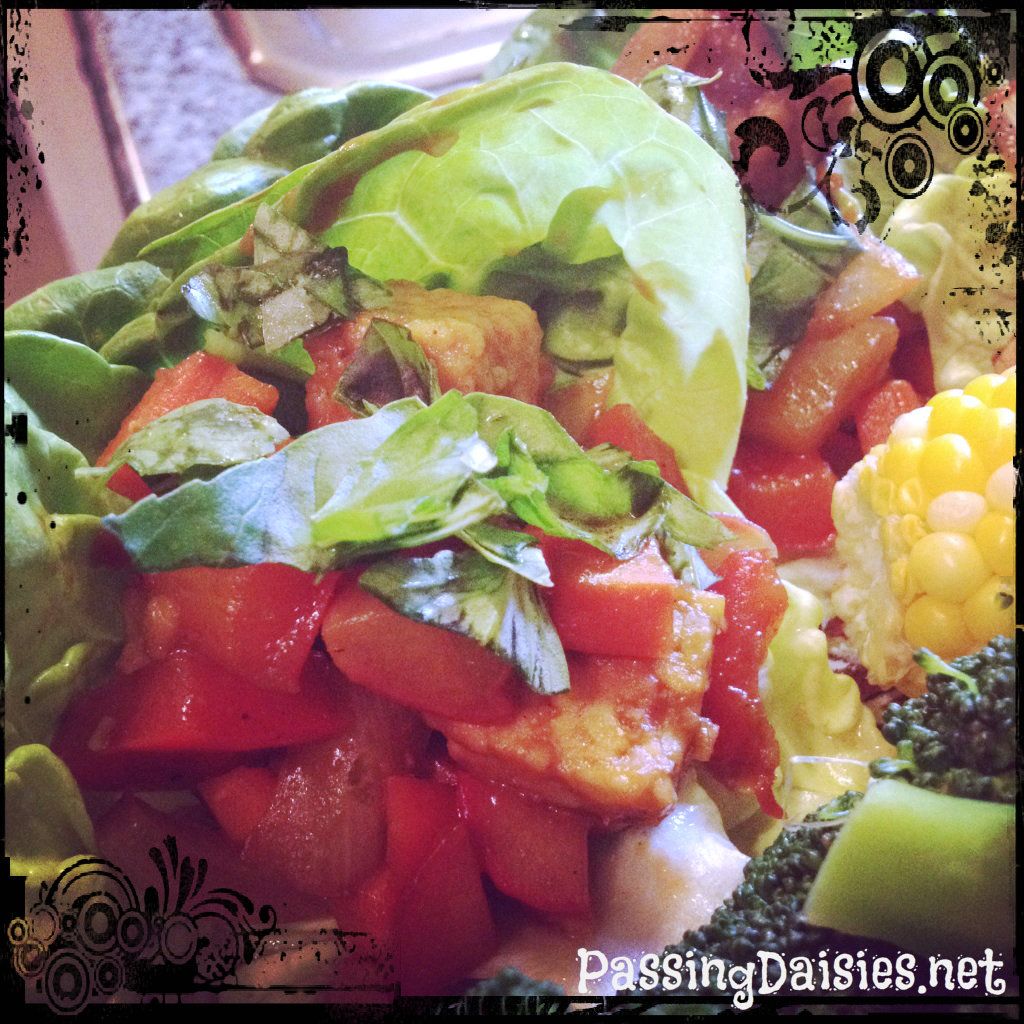 Homemade lettuce wraps - filled with a pineapple soy tempeh & veggie mixture :) yummy!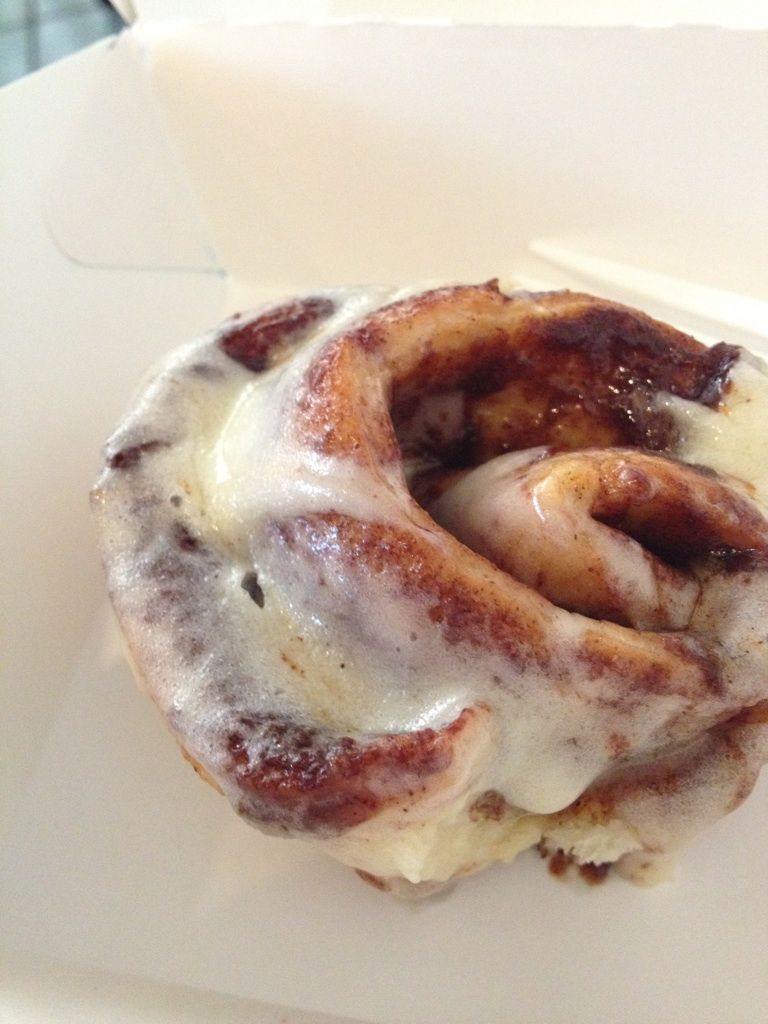 Cinnabon cinnamon roll
Sweets from Sugardaddy's - a bakery I found while in Columbus in Easton mall! So cute, and it sells blondes, brownies, "biscotti" (the edge of the brownie pan), ice cream, cheesecakes, and "brownie bombs". They beat Bobby Flay on an episode of Throwdown with Bobby Flay on Food Network with their Tahiti Blonde - pineapple, coconut, chocolate, cashews... yummy! I had one of those (it was divine) and some of their biscottis. They were definitely winners!
That's all for the food. Phew. Crazy amount of stuff, right? I seriously need to detox and eat healthy/less RIGHT NOW to lose the weight I'm sure I gained. Ha! But yummy pounds those were...
One last thing.

I am trying to sell a few items: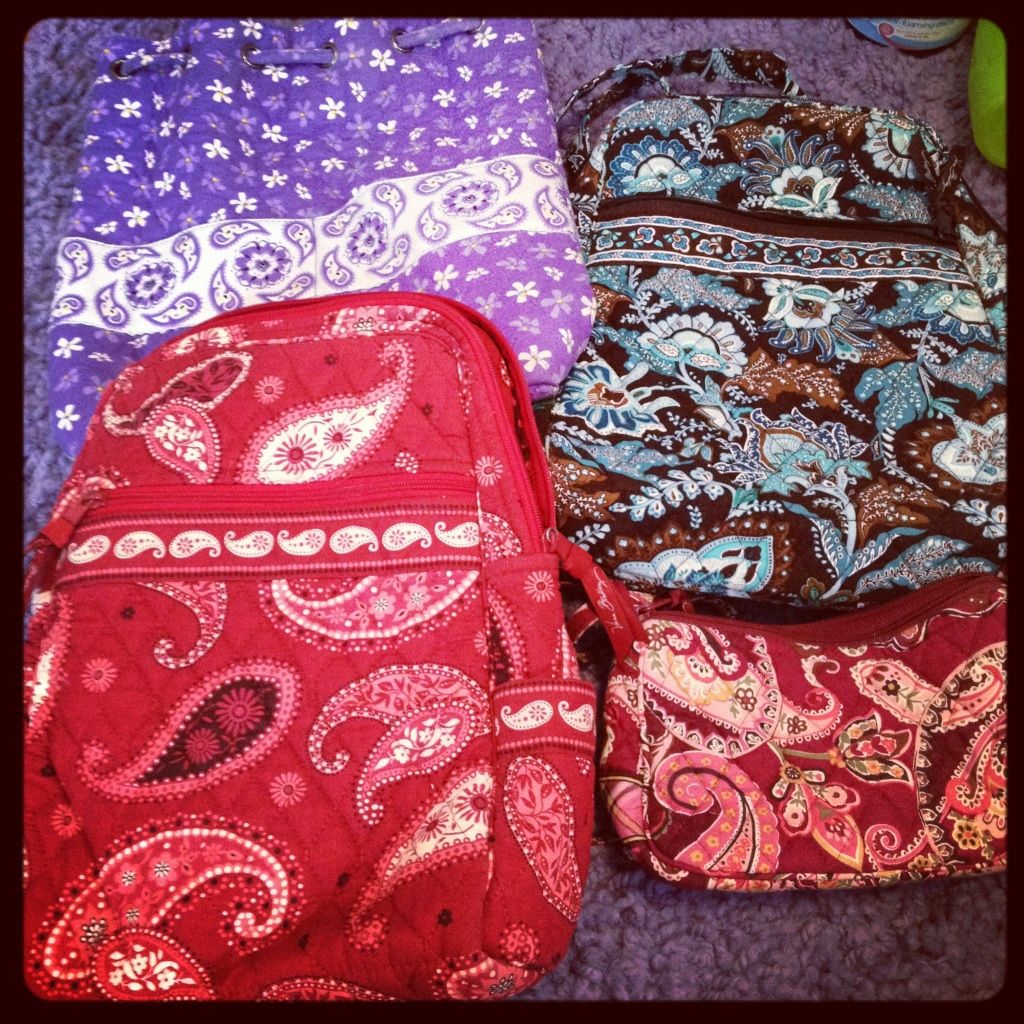 Do you like Vera Bradley? The backpacks are basically new - I've worn them maybe once. Great condition. The red backpack on the bottom left has already sold, but the rest are available! I'm willing to haggle on prices, but I'm asking $20. The purple backpack in the top left is not Vera Bradley, but looks very similar. The bottom right is a small purse.

PLEASE EMAIL ME IF INTERESTED

!!!! :)
Have a lovely WIAW everyone!
Much love,