HELLO HELLO!
I am so excited to welcome you to the very first day of the 21 Days of Giveaways! Woohoo! And you know what that means...today is officially my 21st birthday!! Yay :) Happy birthday to me.
I guess that means happy birthday to you too with all of the awesome free stuff you guys are about to win. Seriously. We have some amazing sponsors... I'm even paying out of pocket for a couple items because I love them so much and want them to be included in this whole she-bang. Other companies & products to look forward to in the next 21 days include Chobani, PB Craze, PB & Co., Jillian Michaels, Tone It Up, Larabar, Amy's Organics, & so many more! The amount of AWESOMENESS in this program is ridiculous. Happy birthday to everyone!
Let's get the giveaways kick-started with some
Honest Tea,
shall we?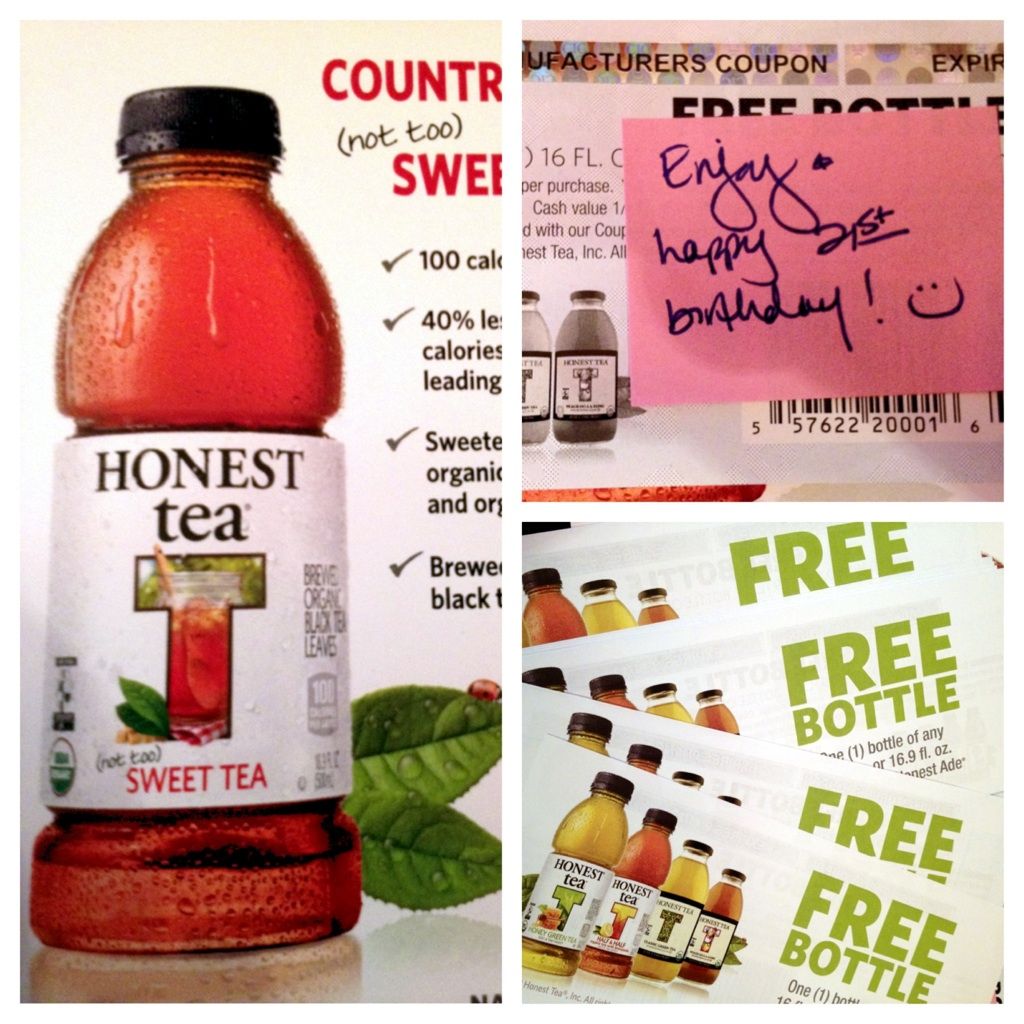 Because who
doesn't
want to win an
entire case
of
Honest Tea
?! Amaze-balls! How does 12 free bottle coupons sound to you?
And look! They even sent me an extra coupon for myself :) I love this company so much. All natural tea with no added crap. See their mission statement?
Honest Tea seeks to create and promote great-tasting, truly healthy, organic beverages. We strive to grow our business with the same honesty and integrity we use to craft our products, with sustainability great taste for all.
Sounds pretty good to me if I do say so myself!
Here's how to enter for your chance to win...just a leave a separate comment below for each entry. Thanks!
MANDATORY: Follow Passing Daisies and Honest Tea on Twitter and tweet the following: "
I just entered to win an entire case of @HonestTea from PassingDaisies.net. You should enter too! http://bit.ly/nQkq1N #21daysofgiveaways"
Want more chances to win? Who doesn't? Here are more ways to enter:
1. Subscribe to Passing Daisies. If you subscribe, you get three extra entries!
2. Tell me something you would like to see more of on Passing Daisies. Recipes? Reviews? Workouts? Anything?
3. Be creative and write me a snazzy poem or song for my birthday. Bonus points if you make a YouTube video and sing it to me! :) I will feature your songs/poems on the blog if you do this!
5. Pin this post on Pinterest and mention PassingDaisies.net in the description.


THIS GIVEAWAY ENDS TONIGHT AT 11:59PM EST.


That's it! Side note - don't forget to like us on our newly updated Facebook, if you don't already. Thanks kiddos and good luck! The winner will be posted tomorrow morning, along with the next giveaway!