First, congrats to the winners of the last set of 21 Days of Giveaways winners!
Mary B - Cookiehead brownies
Mkbell -Jillian Michael's DVD
Amy Lauren –Amy
'
s coupons
Laurel C – Perfect Fit Protein Powder
Positivelyhope – Trader Joe
'
s Gift Card
Janice - NuNaturals Liquid Stevia
Meredith M
- NuNaturals Liquid Stevia
Jordan
- NuNaturals Liquid Stevia
Rebecca
- NuNaturals Liquid Stevia
Congrats! Please email me your addresses so the goodies can be mailed to you! :)
This month for Daring Bakers, we made Battenberg Cake. Do you know those artsy little cakes that look like this?
Well, mine didn't work out so much. I tried to make a cherry lime battenberg cake.
Mandy
of
What The Fruitcake?!
came to our rescue last minute to present us with the Battenberg Cake challenge! She highlighted Mary Berry's techniques and recipes to allow us to create this unique little cake with ease.
Or at least, that's what we were told. This cake was definitely not easy for me. It should have been, but some of the flavoring tweaks I made to the cake recipe made for a very crumbly cake that didn't hold up. Not to mention that the cake colors looked awful. I was going for a beautiful pale pink and green, but instead....well, see for yourselves.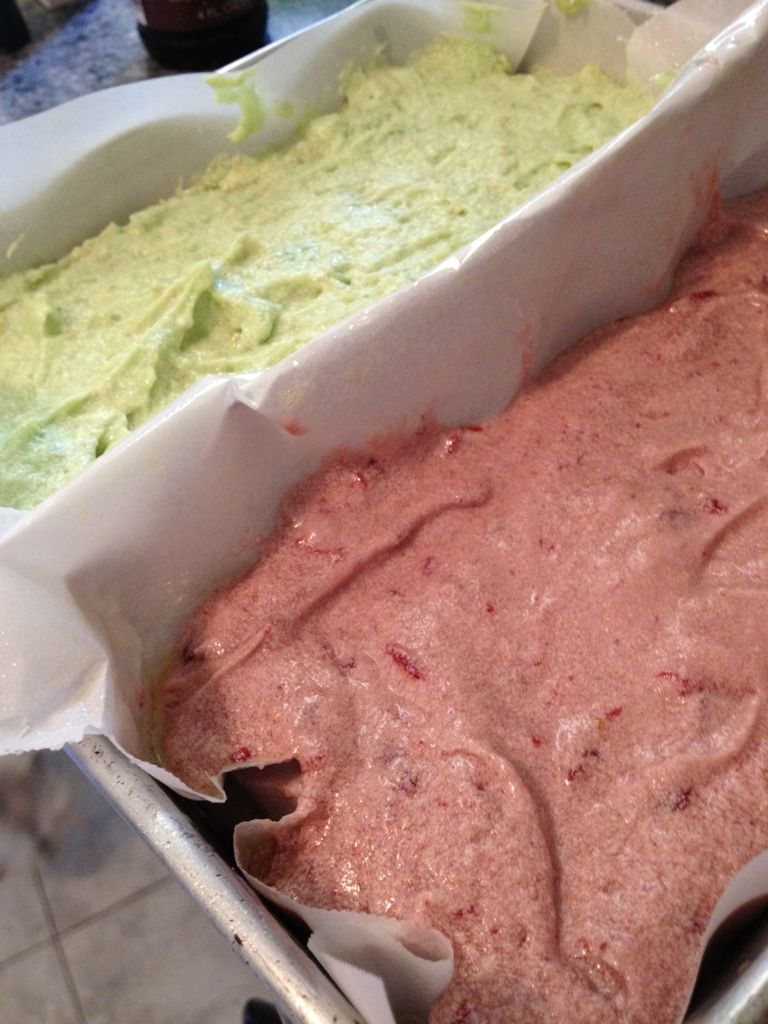 It looked good going into the oven...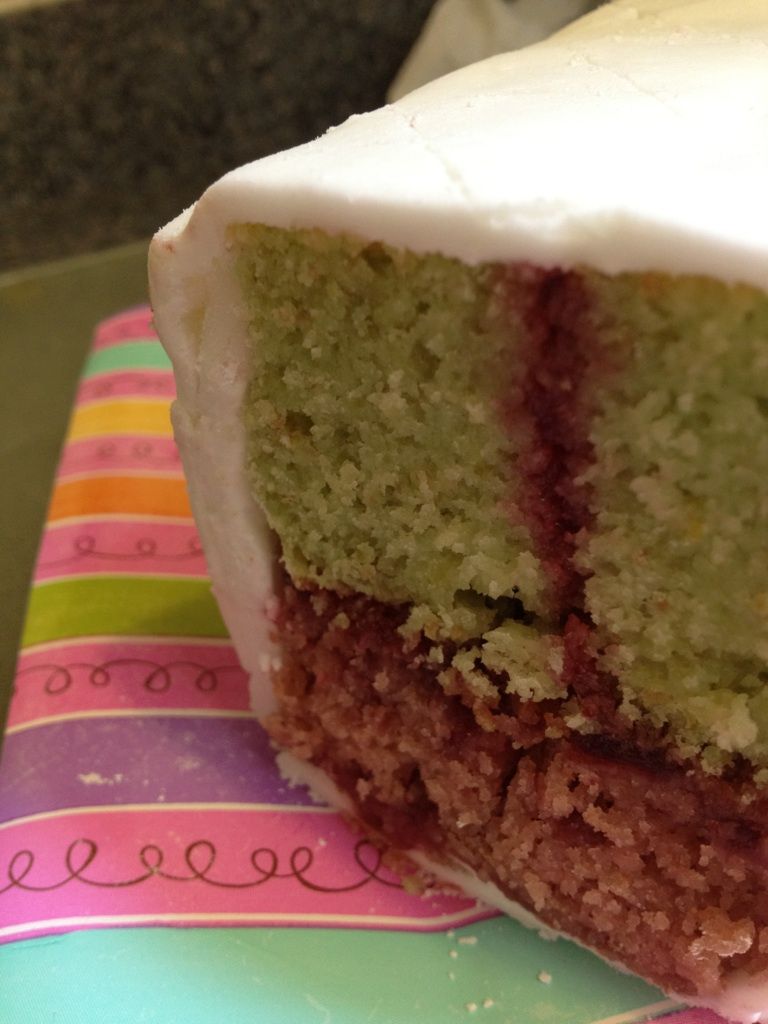 ...And terrible coming out of the oven. The lime cake (green) held up pretty well, but the cherry cake (red) turned ugly and broke apart whenever it was touched. Needless to say, I will have to try making this cake again...but following the recipe this time! It's just too bad that I hate following recipes so much....
Hopefully it'll be better next time! Thanks Daring Bakers!
Much love,