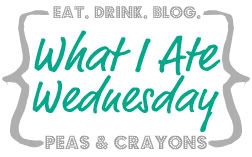 First thing's first - congratulations to the winner of a jar of White Chocolate Wonderful from Peanut Butter & Co -
Jess from Floptimism.
You rock!
Email me
your address so I can get those coupons mailed out to you! Scroll down to find out what the next giveaway is, but first, here comes what I ate...on my 21st birthday!
First up: my cake. And cupcakes. I took the cupcakes to my internship this morning - they were a honey cake with lemon curd icing and whipped cream. With a flower made from homemade marshmallow fondant. I also played with fondant on my birthday cake - a lemon poppyseed cake with lemon curd/whipped cream filling and lemon icing. Clearly my fondant cracked and was a little dry, but it was fun to play with!
Here is the cake recipe, and here is the cupcake recipe.
What I ate for dinner at Maggianos:
Salmon Oscar with orzo, lemonade, free lemon cookies, cake & ice cream
Here is what I drank!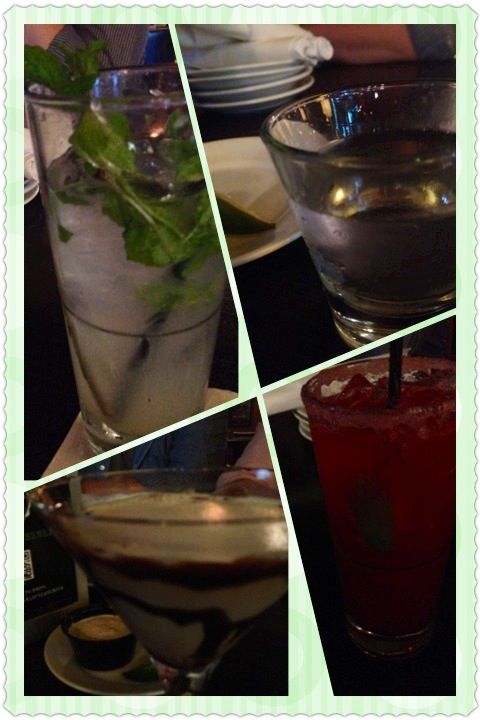 In general: a few shots, some beer, and a few fancy-shmancy drinks. Our waitress was extremely nice and was obviously trying to get me drunk (she filled my shots higher than everyone else's...).
Here is what I got for presents:
Because I forgot to take pictures, I'll just tell you. A Kindle Fire, two $50 Target gift cards, a $50 gas card, and two of my favorite brownies. Yummy.
What I wore: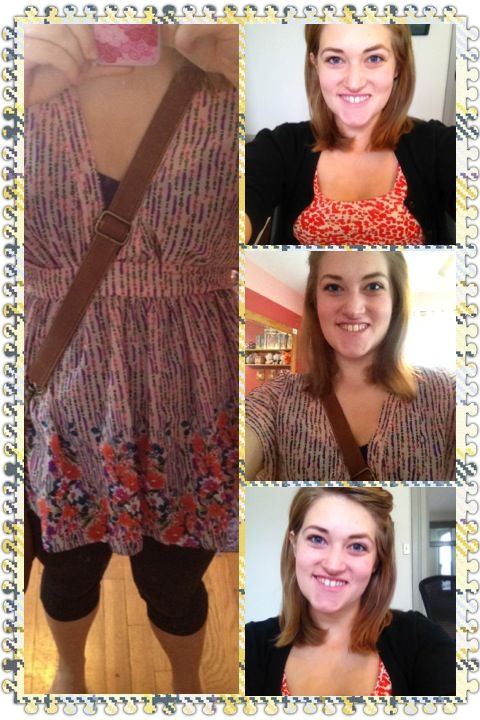 I wore the orange dress to my internship and the pink top with leggings to Bar Louie's!
I was totally pimpin' with all my boy friends that came :)
Pretty awesome, right? :) I thought so. I had a really good time! Now, are you ready for today's giveaway?
Today's sponsor is So Delicious! I absolutely adore this company. The people are so friendly and their products are super delicious. You can't go wrong with them.
One lucky winner will receive a coupon for a free So Delicious product. Anything you want! If you are lucky enough to have their new almond milk products sold around your neighborhood, I highly recommend trying out something from that line. Unfortunately, I am not one of those lucky people :( Oh sad, sad day.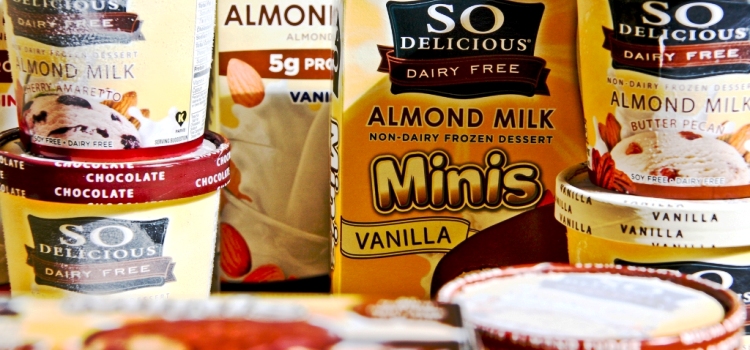 I was recently sent 3 free product coupons from them to review their almond milk line, but as I already mentioned, I can't find it anywhere in Cincinnati. So I decided to review 3 of their other products.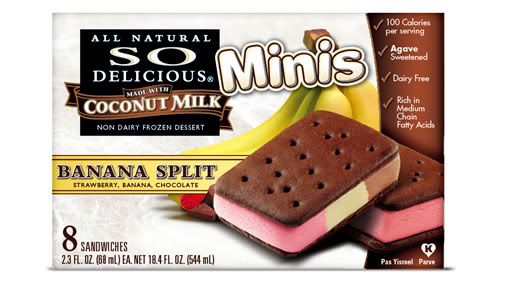 I loved these because they actually tasted like a banana split. And you know what else? Only 100 calories in each one! Yum!
These are awesome purely because they are sugar free (sweetened with stevia) and have, I think, 70 calories per pop. Not to mention they were super chocolaty.
Passion fruit & mango ice cream! Delish. This was like a tropical party in my mouth. I love fruity ice creams.
Now that you have some ideas on how to use your free product coupon, here's how to enter for your chance to win...just a leave a separate comment below for each entry. Thanks!
MANDATORY: Follow Passing Daisies and So Delicious on Twitter and tweet the following: "
I just entered to win free product from @So_Delicious on PassingDaisies.net. You should enter too! http://bit.ly/nQkq1N #21daysofgiveaways"
Want more chances to win? Who doesn't? Here are more ways to enter:
1. Subscribe to Passing Daisies. If you subscribe, you get three extra entries!
2. Tell me something you would like to see more of on Passing Daisies. Recipes? Reviews? Workouts? Anything?
3. Be creative and write me a snazzy poem or song for my birthday. Bonus points if you make a YouTube video and sing it to me! :) I will feature your songs/poems on the blog if you do this!
5. Pin this post on Pinterest and mention PassingDaisies.net in the description.
THIS GIVEAWAY ENDS TONIGHT AT 11:59 PM EST.
That's it! Side note - don't forget to like us on our newly updated Facebook, if you don't already. Thanks kiddos and good luck! The winner will be posted tomorrow morning, along with the next giveaway!
Much love,