Welcome to this month's edition of Daring Bakers: crackers edition!
Our July 2012 Daring Bakers' host was Dana McFarland and she challenged us to make homemade crackers! Dana showed us some techniques for making crackers and encourage us to use our creativity to make each cracker our own by using ingredients we love.
I hope I didn't disappoint!
Another part of the challenge was that you had to make two different types of crackers using two different methods. You could make hand rolled crackers, icebox crackers, or pasta roller crackers. I chose to make hand rolled and icebox, considering I don't have a pasta roller.
The first cracker I made was a Boursin cheese, basil, and almond icebox cracker. This recipe was based on one that was given to us for the challenge - a cheddar, rosemary, and walnut icebox cracker. Because I didn't have quite a few ingredients in my pantry, I improvised. My family loved these crackers and they had a strong Boursin cheese spread flavor. They were also very crispy. Yum. You want the recipe?
Boursin Cheese, Basil, & Almond Icebox Crackers
Ingredients
1 stick unsalted butter, softened
1 cup Boursin Vermont White Cheddar & Sage Cheese Spread
1 cup + 3 T. all purpose flour
1 t. salt
1/2 c. slivered almonds
1 T. finely chopped basil
Directions
1. Combine butter, basil, and cheese spread in a mixer. Combine well.
2. Add flour, salt, and nuts and mix well. Don't over mix!
3. Divide dough in half, Place each half on plastic wrap and form into two logs. Place logs in fridge for anywhere from 1 hour to overnight.
4. Preheat oven to 325 degrees F.
5. Slice logs into thin slices and place on a parchment paper lined baking sheet.
6. Bake crackers for 10-15 minutes, until golden brown and crispy. They will firm up as they cool. Store in an air tight container and enjoy!
I also made some homemade Ritz crackers. These were hand rolled. You can find the recipe
here
.
Oh my word. These were divine.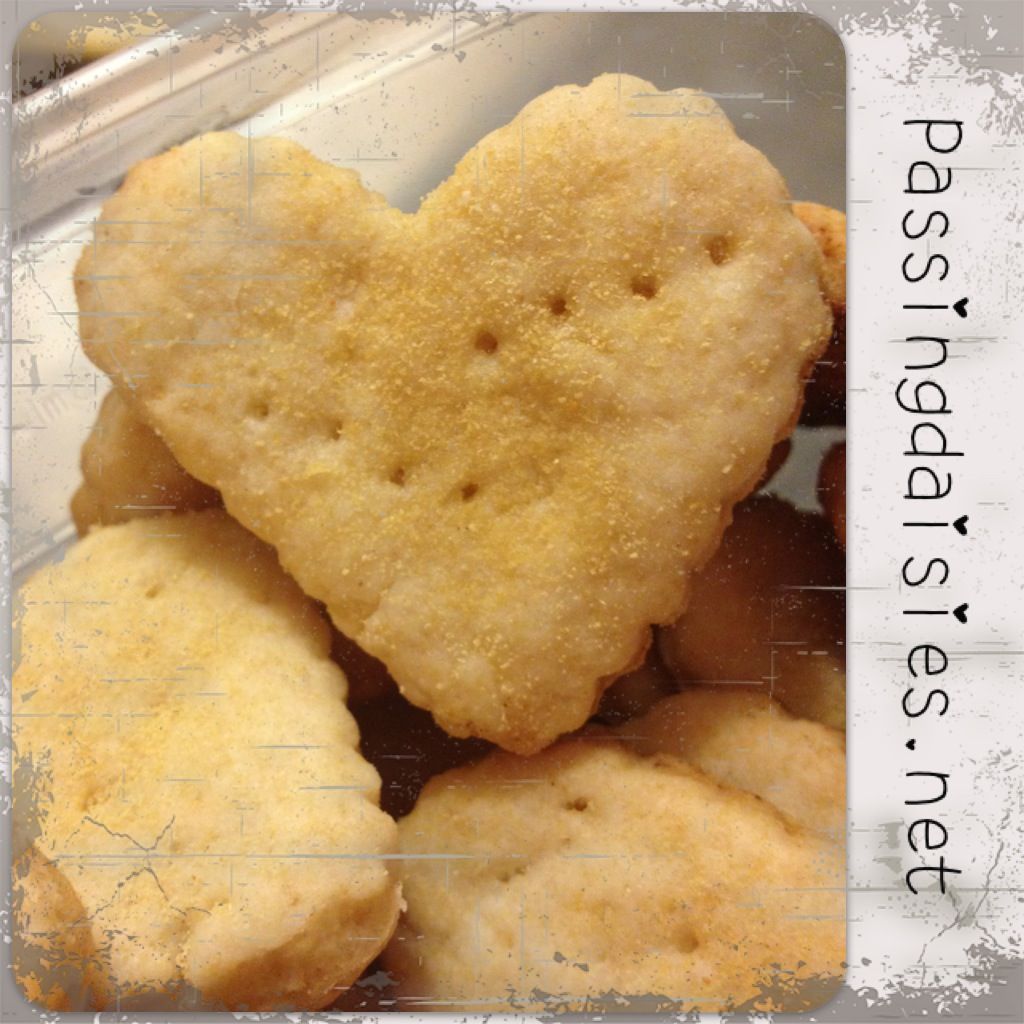 Yes, they do taste like Ritz crackers. So buttery and delicious. I put garlic powder on top of mine for added flavor. I could seriously eat an entire recipe of these in on sitting. Luckily, I restrained myself and shared with others :)
A successful challenge, I would say! Enjoy!
Much love,