Time to announce the winners for the last two giveaways!
Winner of two FREE product coupons for Coconut Bliss Ice Cream:

GRETCHEN
Winner of a six pack of Mary Jane's brownies: FITFUNKYLIFE (by the way, I totally agree - pb&j/smores brownies would be delish!)
Congrats! Please
email me
with your contact info ASAP so I can get your prizes out to you!
I weighed myself on Tuesday, a day over halfway through my 30 days to 130lbs. challenge. The result? I lost 5.2 pounds! I weigh 144.4lbs. now - before weighing 149.6lbs. Pretty good for a week, right? I hope to continue down this path and plan on sticking to my 1,200 calorie diet with daily exercise. I continue to focus on my shoulders and arms when doing weights. I can't wait to weigh myself on Monday and see where I am at!
The best part of this whole thing? Seeing results. Seeing the cuts in my thighs, the sculpting in my shoulders and biceps, the lines on my abs becoming more visible. I love that I always feel light when I eat lean, clean, and green! Even with 1,200 calories a day, I always feel full at the end of the day. I really don't need any more food than that.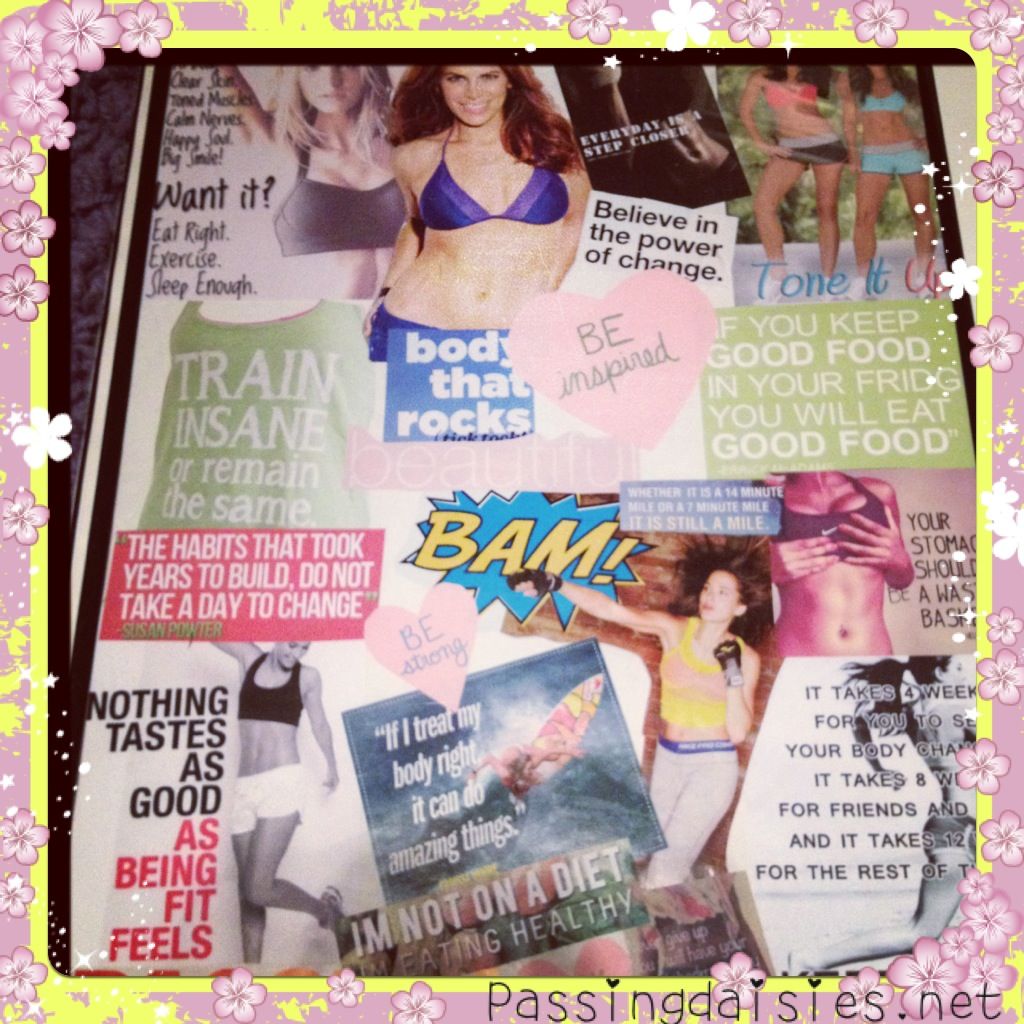 I also made my vision board! A vision board is basically an inspiration board - something that keeps you working out and eating healthfully when you start to slack off. I framed it and I can't wait to hang it up. I'm going to make another similar one and fill it with different workouts from Pinterest instead, so I can get some quick new workout ideas when I need it.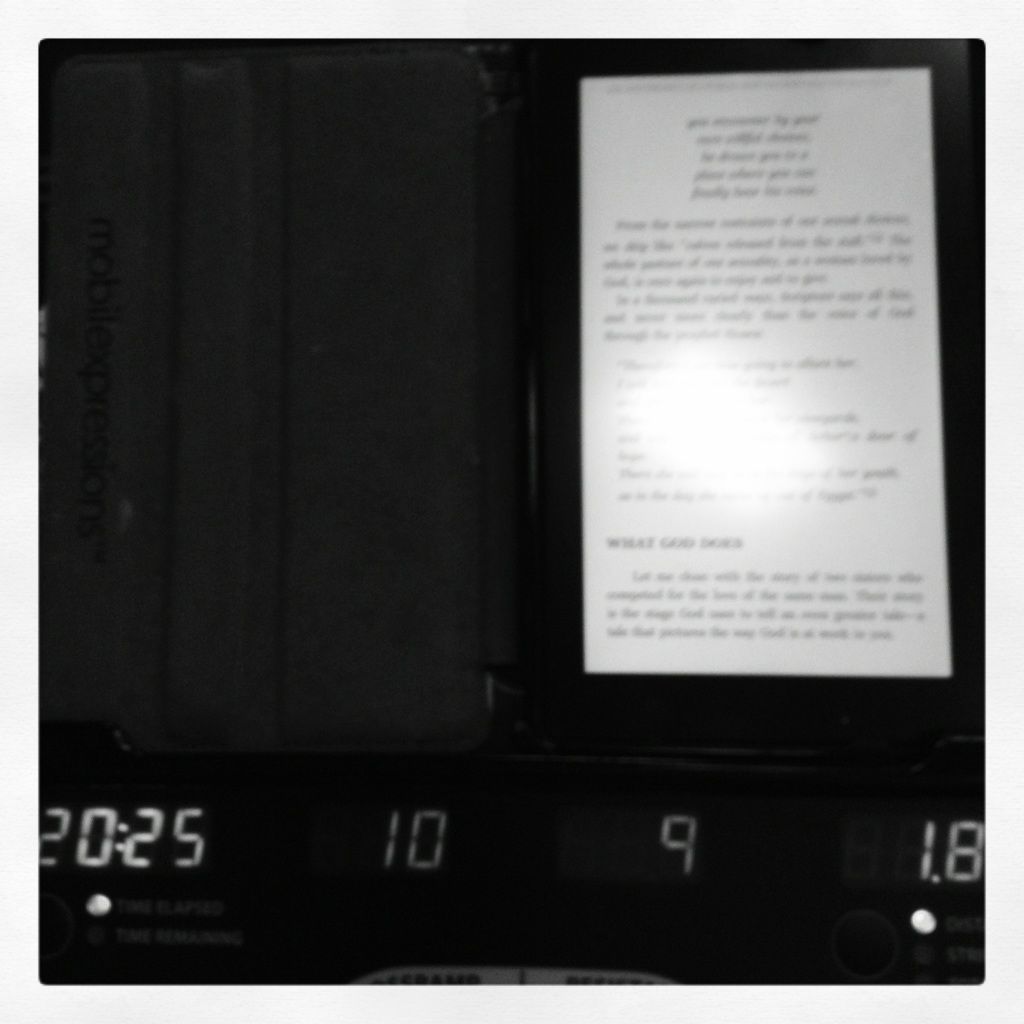 I also enjoy reading on my Kindle when at the gym. I finished a book today! It's crazy how much I can read in one workout and how fast time flies by.
Question: What are your favorite songs to work out to?
Much love,