I've been meaning to post this recipe for a while. These delicious, healthy wraps will have your tastebuds going crazy. It's the pineapple soy marinade that makes them so yummy.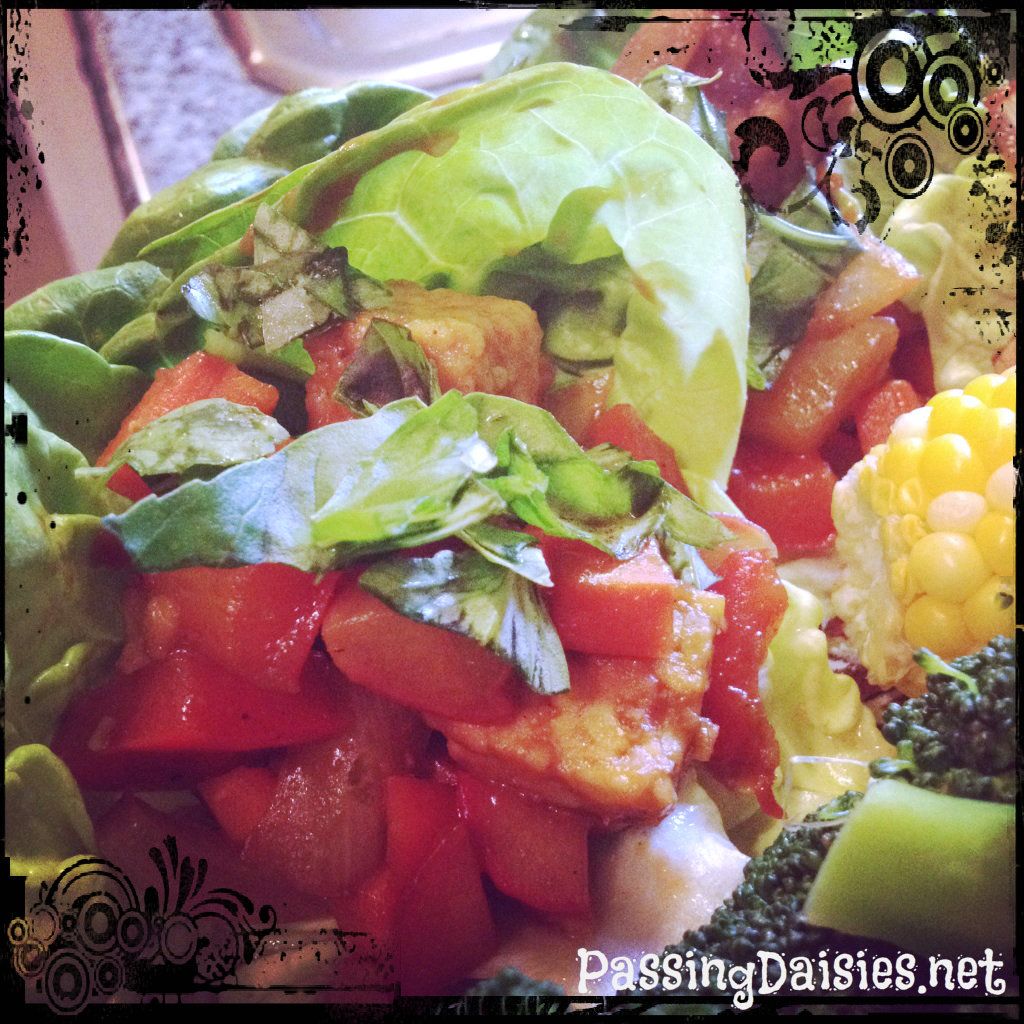 Tempeh, I think, is growing in popularity. It is a delicious meat-replacement made from fermented soybeans. No - tempeh is not fake meat. But it is delicious. Just make sure you steam and dice your tempeh before using it in this recipe, or your tempeh will be bitter.
Pineapple Soy Tempeh Wraps
Marinade
1 c. pineapple juice
1 medium lime - zest and juice
3T. soy sauce
1T. maple syrup
1/2t. garlic powder
1t. hot chili oil
1t. sesame oil
Sea salt and black pepper to taste
Other
1 package tempeh, steamed and cut into 1'' cubes
1/2 c. diced radish
1/2c. diced carrots
1c. diced onion
1c. diced red bell pepper
Lettuce for your wraps - bibb lettuce and iceberg lettuce make great cups
Directions
1. In a small saute pan, place all the veggies and a little bit of water- approximately 1/2c. Cover with a lid steam them until cooked. Drain any extra water left in the pan.
2. While the veggies are steaming, combine all ingredients in the marinade in a small bowl. Mix well.
3. Once veggies have been steamed and drained, add in the tempeh and marinade. Allow to cook for another couple minutes, just until the tempeh and marinade are warmed through.
4. Remove mixture from heat and spoon into lettuce cups. Sprinkle some torn basil leaves on top for added flavor, if desired. Enjoy!
Much love,