I don't think I know anyone who does not appreciate fresh, organic produce.
Seriously. Even though organic product can be pricey, it is the healthiest for your body and the environment, so it's worth the extra buck. It's even easier when you don't even have to go to the store or farmer's market to buy your produce!
Green BEAN Delivery
recently contacted me about reviewing their program.
Green BEAN Delivery
- the BEAN stands for the company's mission (biodynamic, education, agriculture, and nutrition) - delivers organic produce and natural groceries to customer's homes in the midwest. They deliever to various places in Indiana, Kentucky, and (of course) Ohio. Since I live in Cincinnati, the company asked if I would like to review the service by receiving a $35 produce box. Of course, I said yes!
To quote the email I received:
All it takes for you and your readers to become members is to go the website and create an online order, which consists of the produce bin of your choice, and delivery frequency, such as weekly or biweekly. Each produce bin is 100% customizable, and you can even add local dairy, meats, bread & other grocery products. All products are all-natural and free of additives and preservatives. Members can choose from more than 400 products available each week.
Green B.E.A.N. Delivery's direct line to organic vegetable producers and local artisans guarantees members the freshest organic produce and groceries on the market, at a lower cost than most natural food stores.
Sounds pretty nifty, hm? I had heard of them at the thinkGreen festival I went to last year, where my
pumpkin donuts won first place
, and wanted to try the company ever since.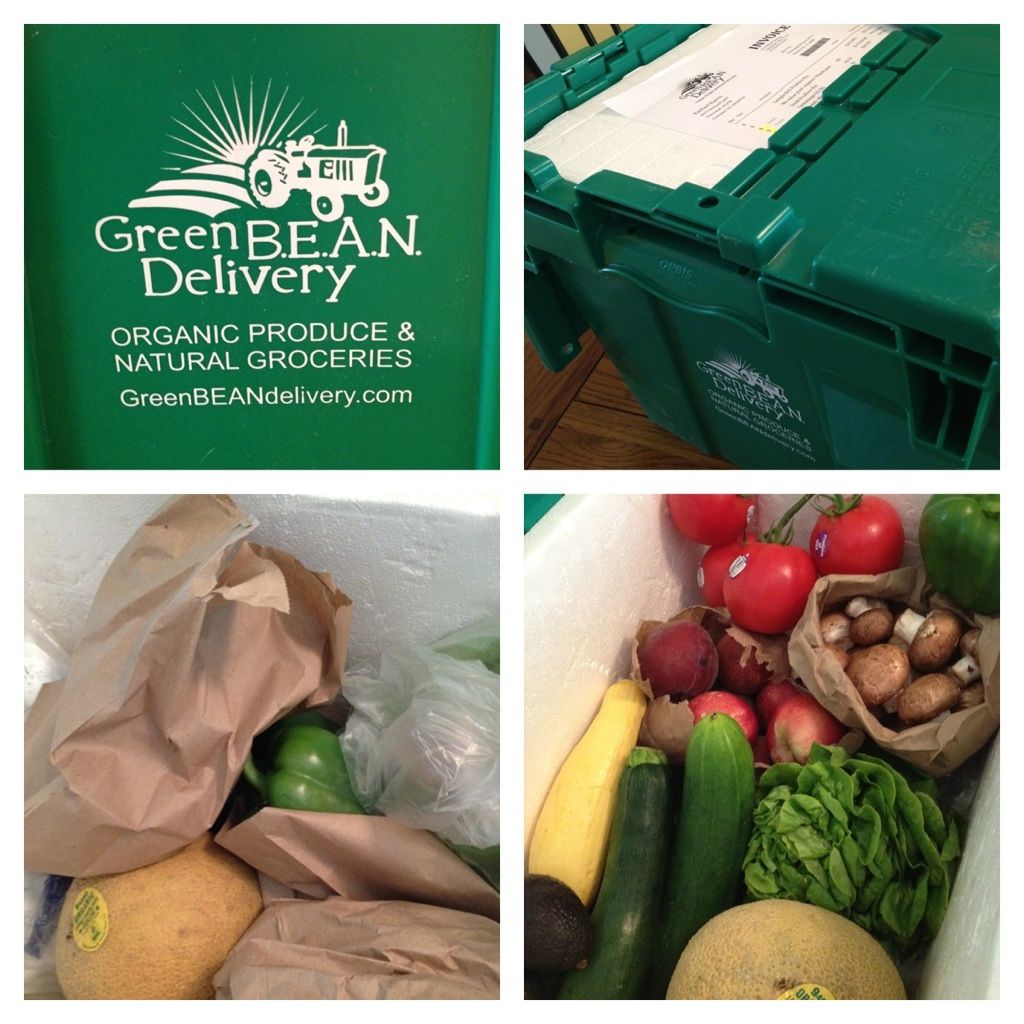 Essentially, you sign up for the produce bin and pick which size you want. The size determines how much produce and groceries you receive. Then, you can login and customize what you want to come in your produce bin. Pretty cool, right?
I loved this service. I think the whole concept is great. The produce they sent me was delicious, and most of it was eaten within a couple days. They sent me fresh tomato, bibb lettuce, cantelope, squash & zucchini, cucumbers, avocados, peaches & nectarines, cremini mushrooms, and a green bell pepper. I made a tomato & cucumber salad, and boy was it delicious! The cantelope was to die for - so juicy and delicious. The peaches were full of flavors, and I made a salad with the rest of the produce. It was all scrumptious.
If you are looking for a new way to get local and US grown organic produce, try Green BEAN Delivery. They are a great company to work with!
The Daisy Rating
5/5 daisies
Much love,