I'm on an unhealthy, junk food phrase. I'm not happy about it.
The past couple weeks, I have been eating a lot of ice cream, pizza, cookies, lasagna, and other fatty foods. Without a real limit. Pretty sure I've gained weight. Combine that with a lack of exercise and you have one unhealthy and unhappy Rachael.
I can't really explain why I go through phases. It sucks, honestly. I wish I could just be normal and only eat when I'm hungry. Eat healthfully. Make smart choices. Unfortunately, it's not easy for me. Which explains why I have been sick a lot recently.
Hopefully I can take a walk today. I'm not a big fan of walking, but if I have an actual reason to walk somewhere (ex: the mall, the grocery store, etc.) then I like walking a lot more. Kinda random, right? But I don't enjoy walking for the heck of it. I'd rather alternate walking and running until I get to where I need to go.
What do you do when you're stuck in a rut?
In other news, it is way past the time to be sharing this review. My apologies to
Monkey Brains
for taking so long!
I like this company because they use prebiotic fiber in their products. Prebiotic fiber
"

improves digestive health by helping regulate the balance of friendly bacteria that already exists in the digestive system." In other words, it feeds your probiotic fiber. That's a plus! Also, the company is geared towards kids. Why not give them yummy foods that are also good for them?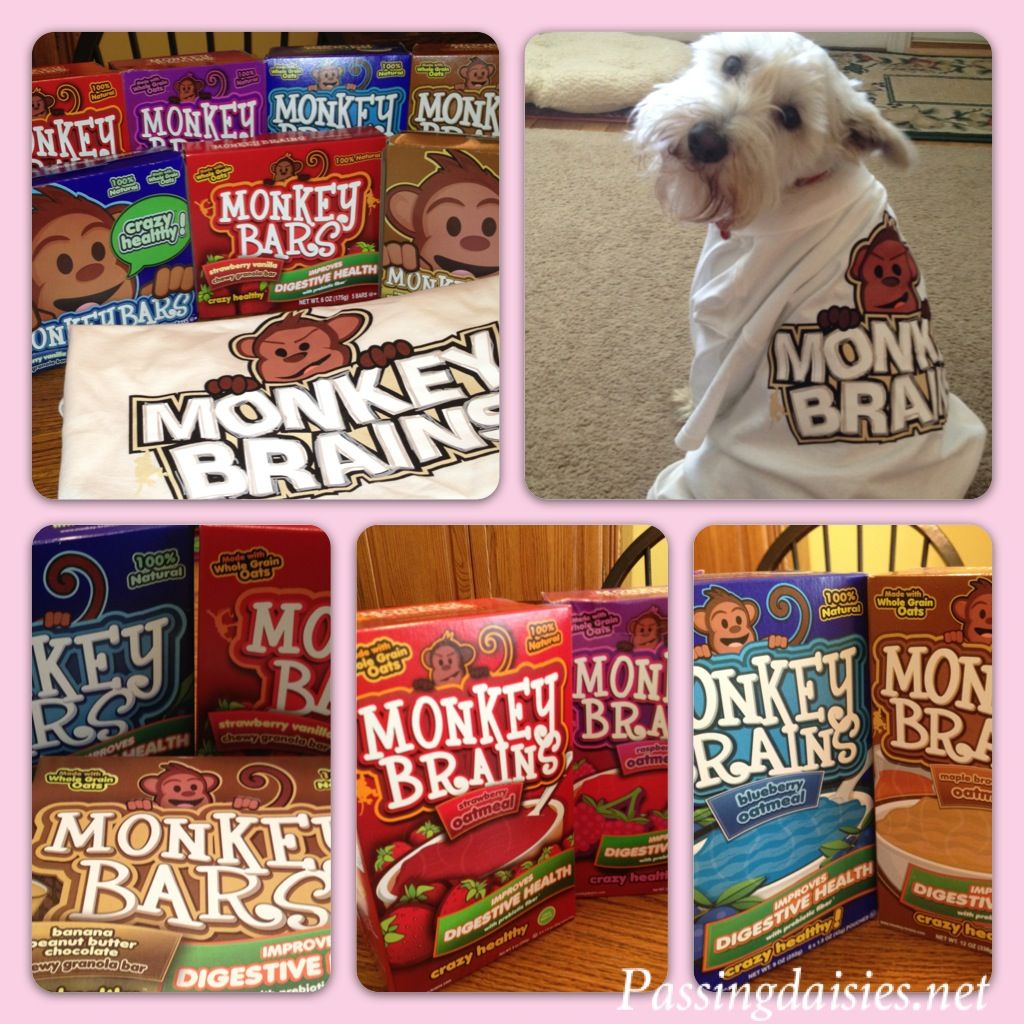 Monkey Brains sent me quite the box of goodies to review! I was sent one of everything in their line: Monkey Bars (blueberry vanilla, strawberry, & banana peanut butter chocolate) and Monkey Brains (oatmeal - strawberry, raspberry, blueberry, & maple brown sugar).
My dog clearly liked the shirt they sent :)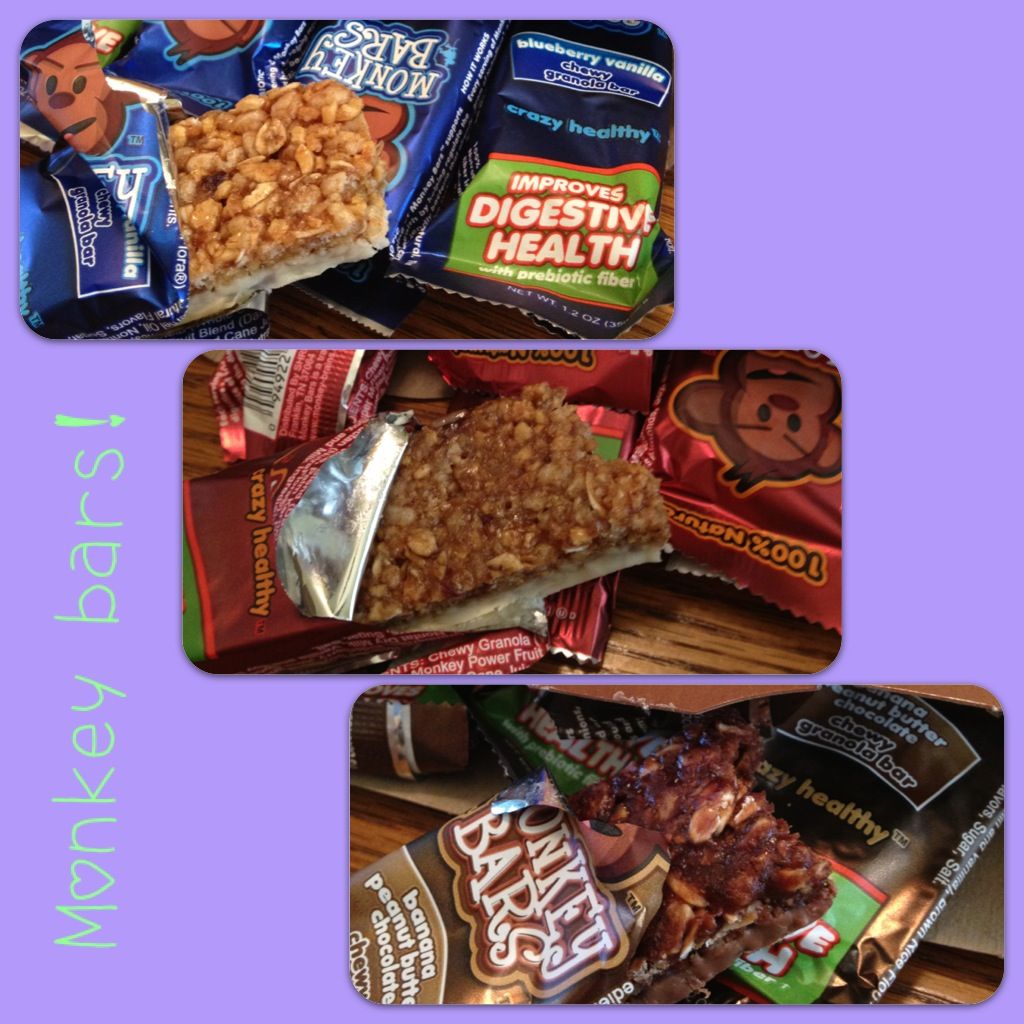 As far as the bars go, they were pretty good overall. The blueberry and strawberry didn't really taste like either blueberry or strawberry, but they were fruity and good. They kind of reminded me of bubble gum. I can see why they are geared towards kids because kids would love these. My favorite was the banana peanut butter chocolate - that's a winning combo anywhere, right?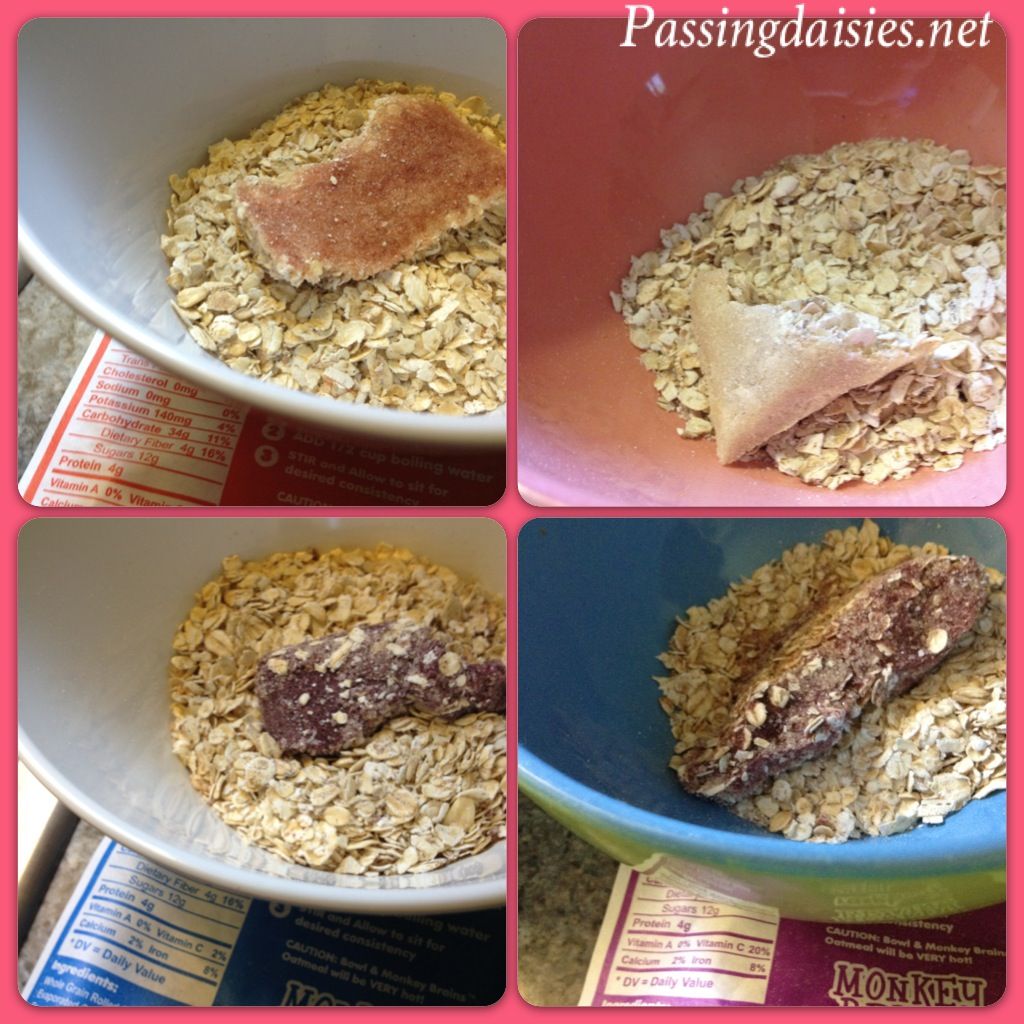 Above is a picture of what the oatmeal looked like before you cook it. That big chunk is the flavoring for the oatmeal, and it melts away when you are hot water or microwave it.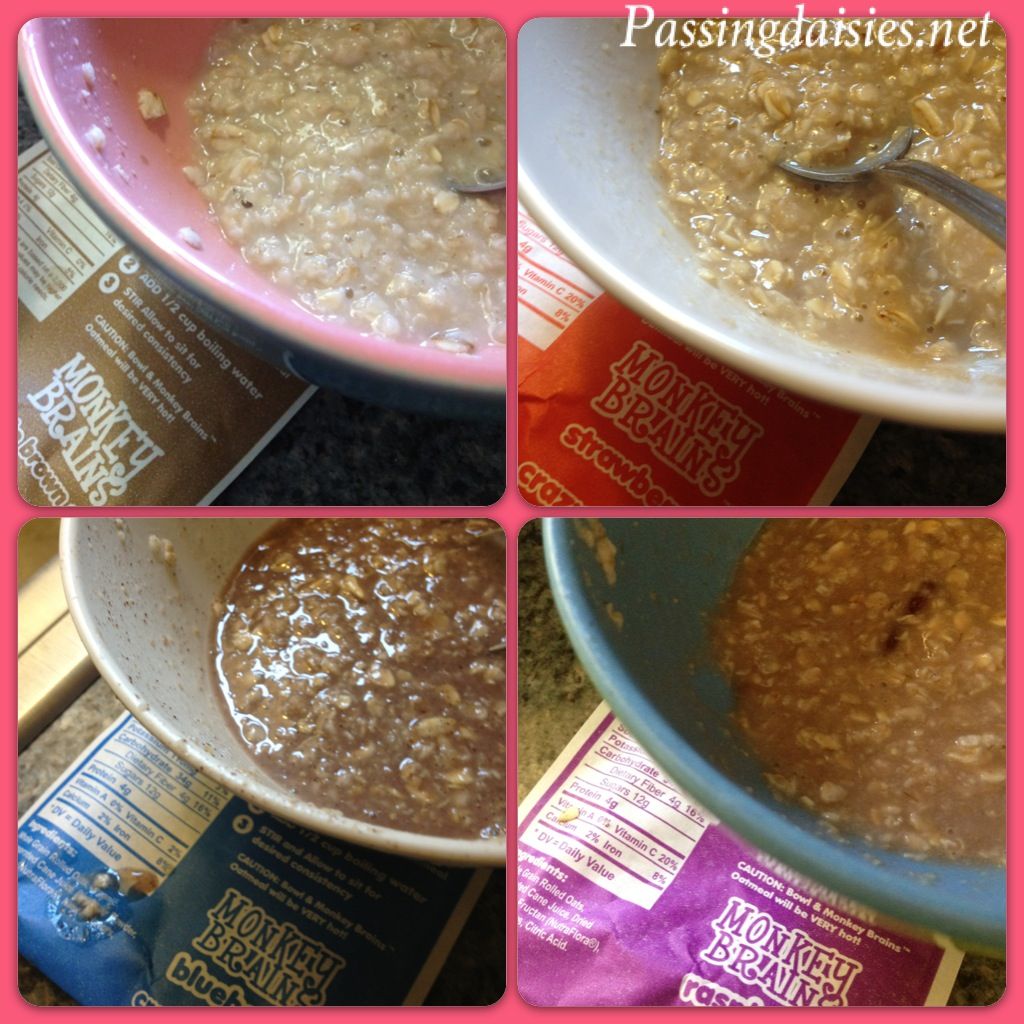 Here is the oatmeal afterward. They all thickened up pretty well, although the blueberry was the most liquidy. I made mine with hot water, but I later made them in the microwave, and they were really a lot thicker that way. Maple brown sugar was my favorite, with raspberry being a close second! Overall, a really solid, instant oatmeal.
The Daisy Rating
4/5 daisies
Much love,