Hey everyone! It's been so long since I've done WIAW - I feel so deprived!
I still have a lot to tell you guys about Washington DC and the Fancy Food Show, so this week's WIAW will be all about what I ate in DC. What do you think? :)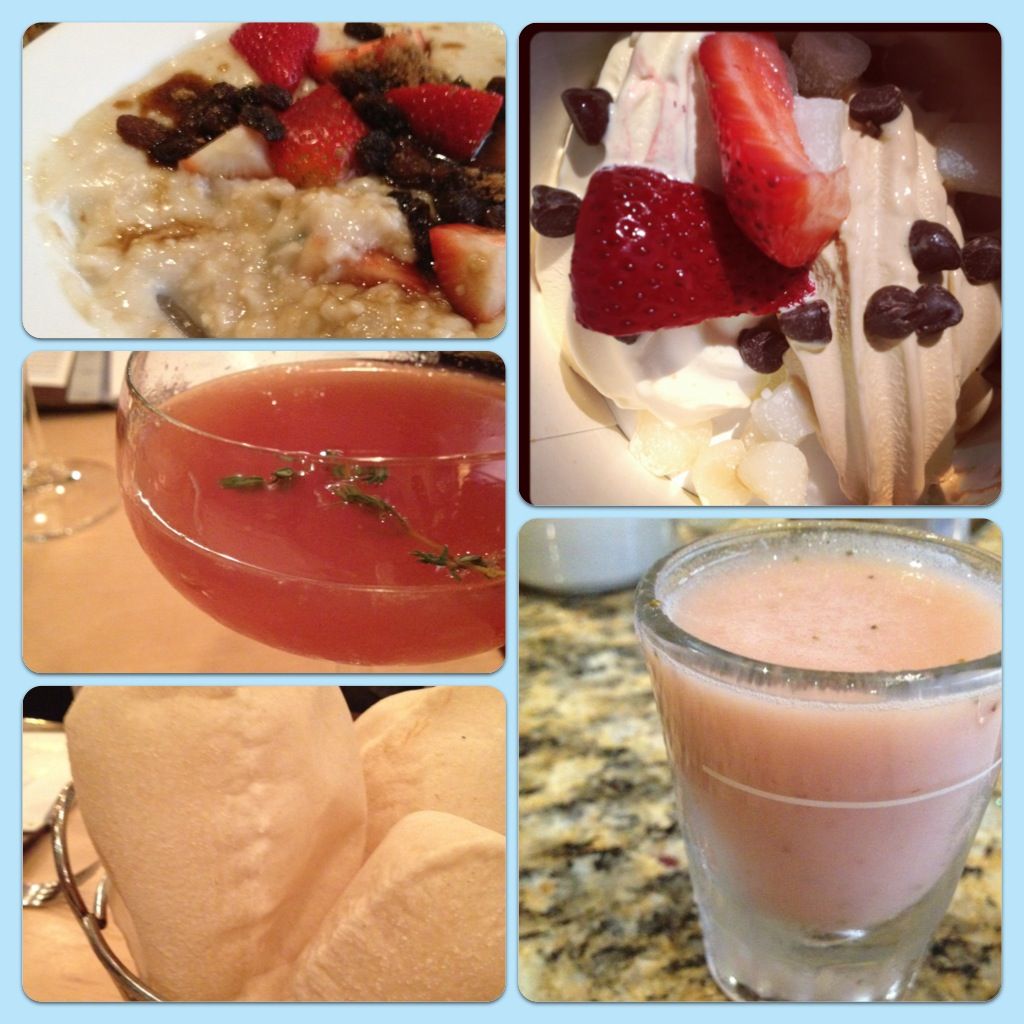 Above are some things I ate at our hotel, a greek restaurant, and a fro-yo place I found while wandering around DC. I had oatmeal at the hotel, and they brought out a complimentary strawberry banana smoothie in a shot glass to each customer! Aren't they cute? The drink and the fresh pita were from a greek tapas restaurant called Zaytinya - it was super yummy. The drink was some sort of orange thyme mixed drink.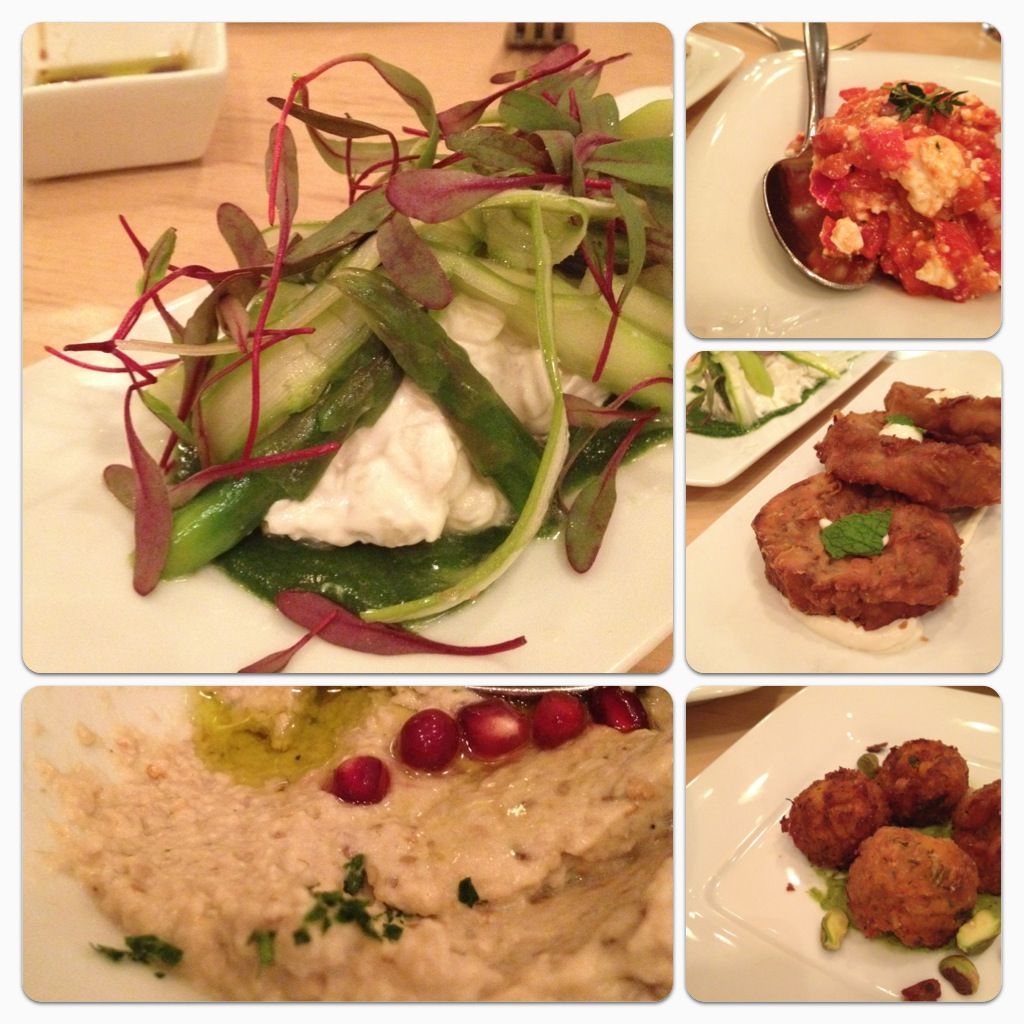 Also from Zaytinya - an asparagus salad, baba ganoush, tomatoes & feta, fried eggplant, and... I forget what the little balls on the bottom right are. Oops.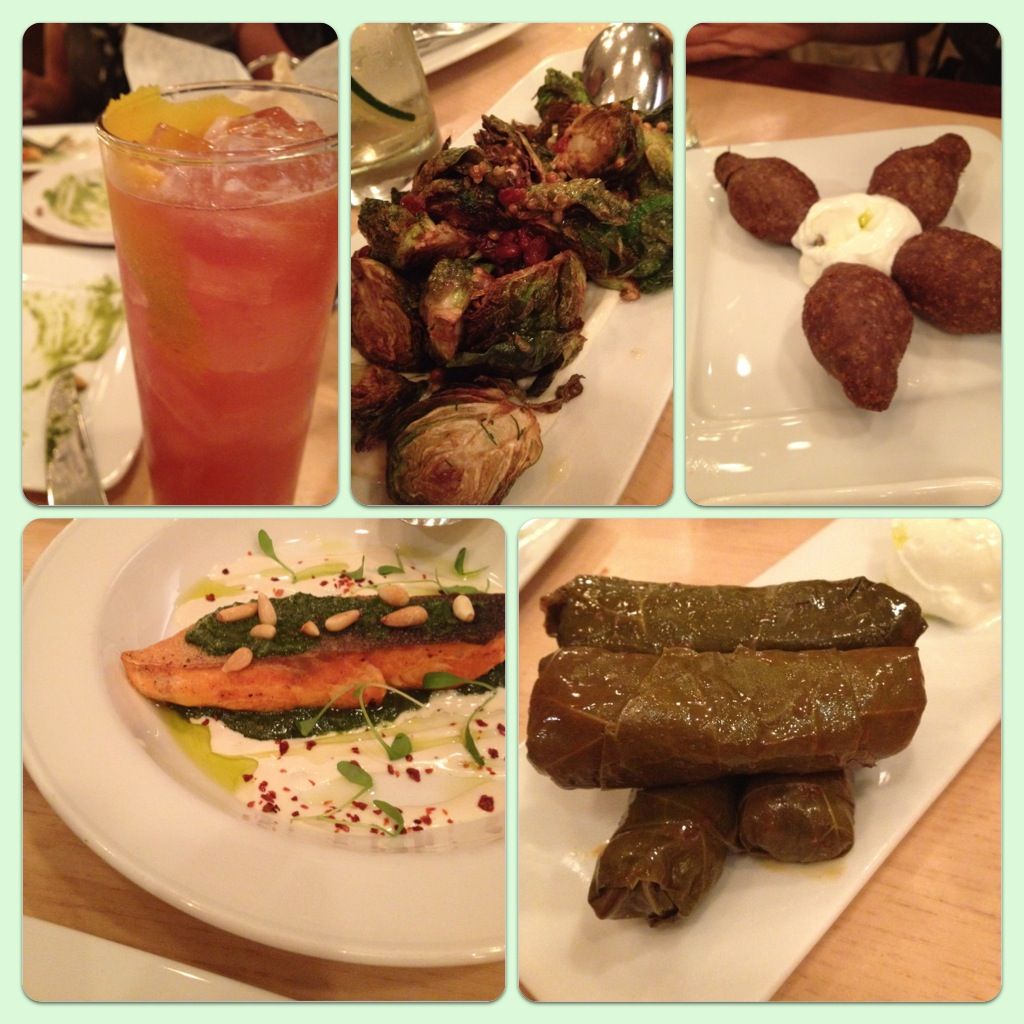 Still from Zaytinya - another scrumptious mixed drink, roasted brussel sprouts, some sort of ground lamb balls, atlantic char, and dolmas! Dolmas are my all time favorite. I could eat them all day and all night and still not be sick of them.
Next, we went to a seafood restaurant called Black Salt. I had some rock fish in an asian broth, key lime pie, and two drinks - some sort of alcoholic lemonade and some wine. My first full glass of wine! I liked it more than I thought I would. I'm typically a dessert wine kinda person. I also had some greek yogurt from the food show and dessert at Zaytinya (the picture in the middle left column). Dessert was some sort of greek yogurt, apricot, and pistachio.
Doesn't it look like a scrumptious trip? I have more pictures to share of exactly what I did while I was in DC - but that is for another time! :) Happy WIAW, loves!
Much love,