Congrats to the winners of the WayFare coupons - Alex @ The Run Within and Vegan Food Rocks! Please email me your mailing info ASAP and I will get those coupons in the mail today. Thanks!
Thank you so much, guys! I really appreciate your votes!
Now, want to learn how to make something awesome?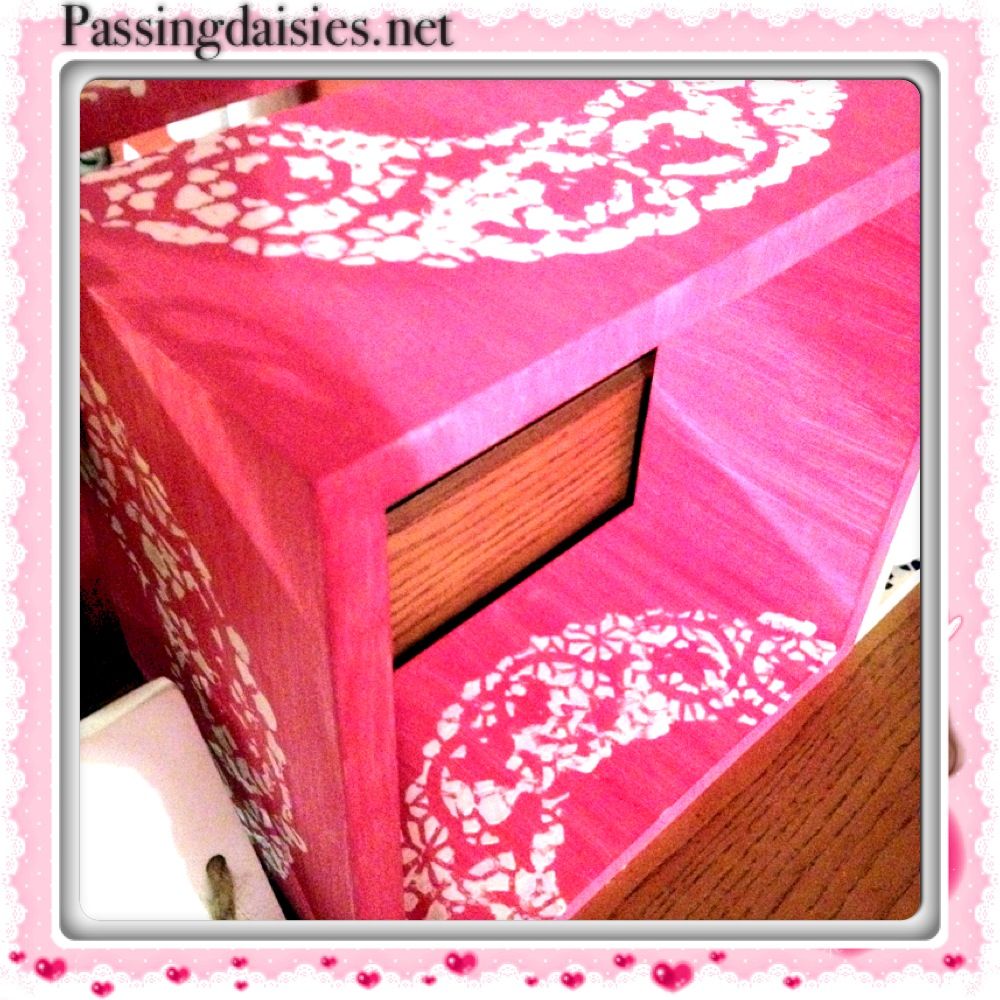 Ever since I got a Pinterest, I have been extremely into the whole "DIY" idea. It was only recently, though, that I started actually making some of the things I'd found on there. After finding some thank you cards that were made with doilies and paint, I got the idea to replicate that on wall shelves I got for three bucks at the thrift store. They were all white and kinda dirty when I got them, but now they are really pretty and match my new Vera Bradley wallet!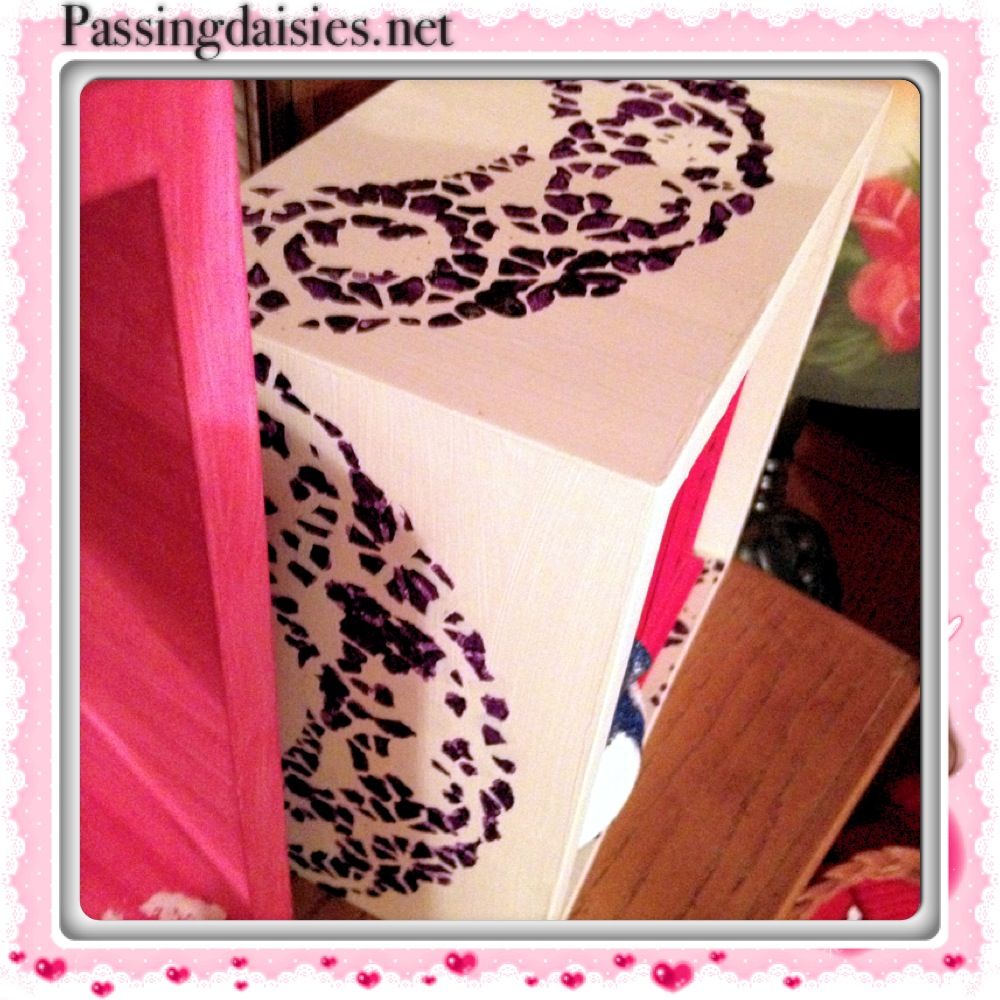 Square wall shelves, like
these
Doilies
Acrylic paint in different colors
1. Paint your shelves the base color you want with the acrylic paint. Allow to dry.
2. Place your doily on top of the dried shelf wherever you want the design to be. It might be easier to cut the doily so that you do have a large part hanging off of the shelf, if using large doilies.
3. Using a different colored paint of your choice, paint over the doily. Do this gently so that you don't get too much paint underneath the doily, which would ruin the look of you design.
4. Carefully peel doily away and allow design to dry. Ta-da! Repeat with other shelves until you are finished!
5. If you have any mess ups or some of the paint ran, just use the base color and carefully, using a small and thin paintbrush, paint over the mistakes. This will cover them up and no one will ever know!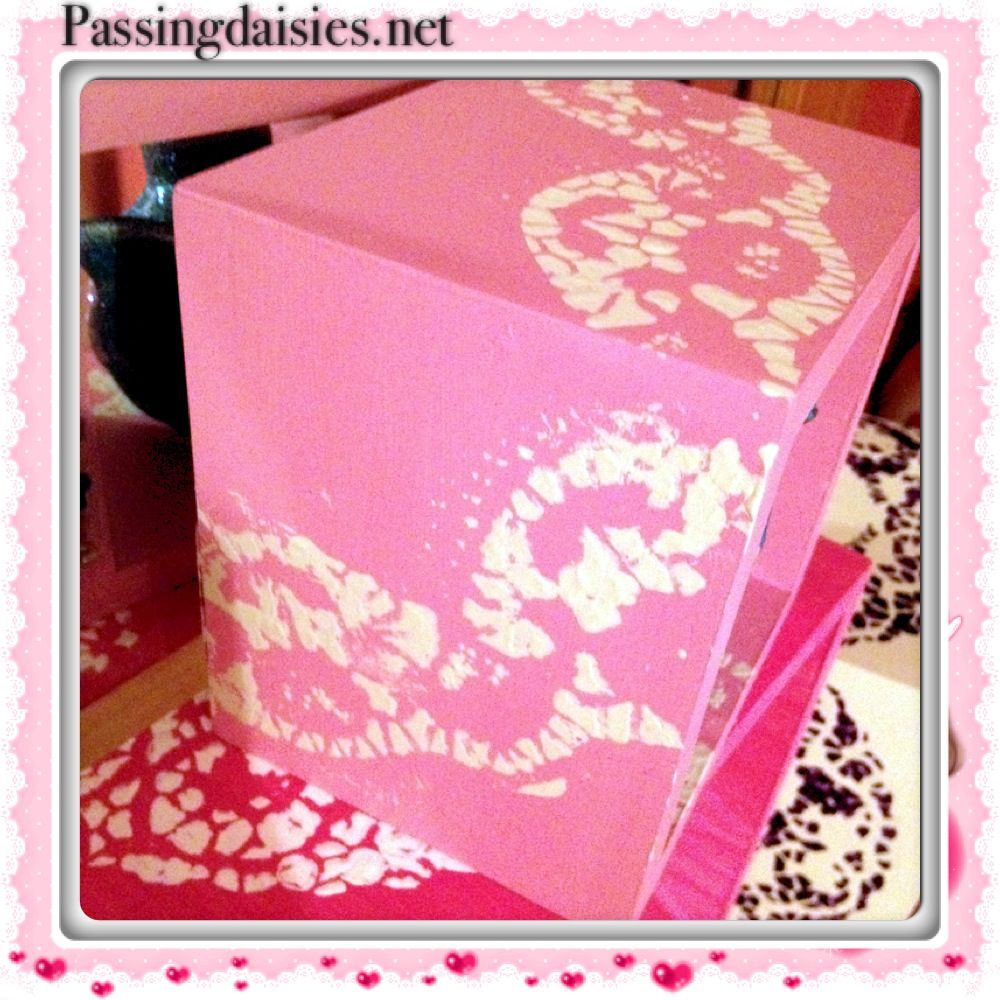 I find using a thicker acrylic paint works best because otherwise the paint can run and cause some ugly mistakes. Aren't they pretty? I don't hang mine on the walls - I just sit them on my dresser and put things in them. I absolutely love them!
Have you made any fun DIY projects recently?
Much love,