I was recently sent a box of goodies from
Crum Creek Mills
to review. You may remember talking about their Soy Nut Mix in my
KLUTCHClub
review?
Crum Creek Mills is an online store that sells a variety of different products, but are most known for their soy products. They have tons of things made with soy - cookies, trail mixes, supplements, breadsticks - lots of stuff!
The box they sent me included four of their most popular soy items:
Rosemary & Garlic Soy Bites
Outrageous Onion Soy Bites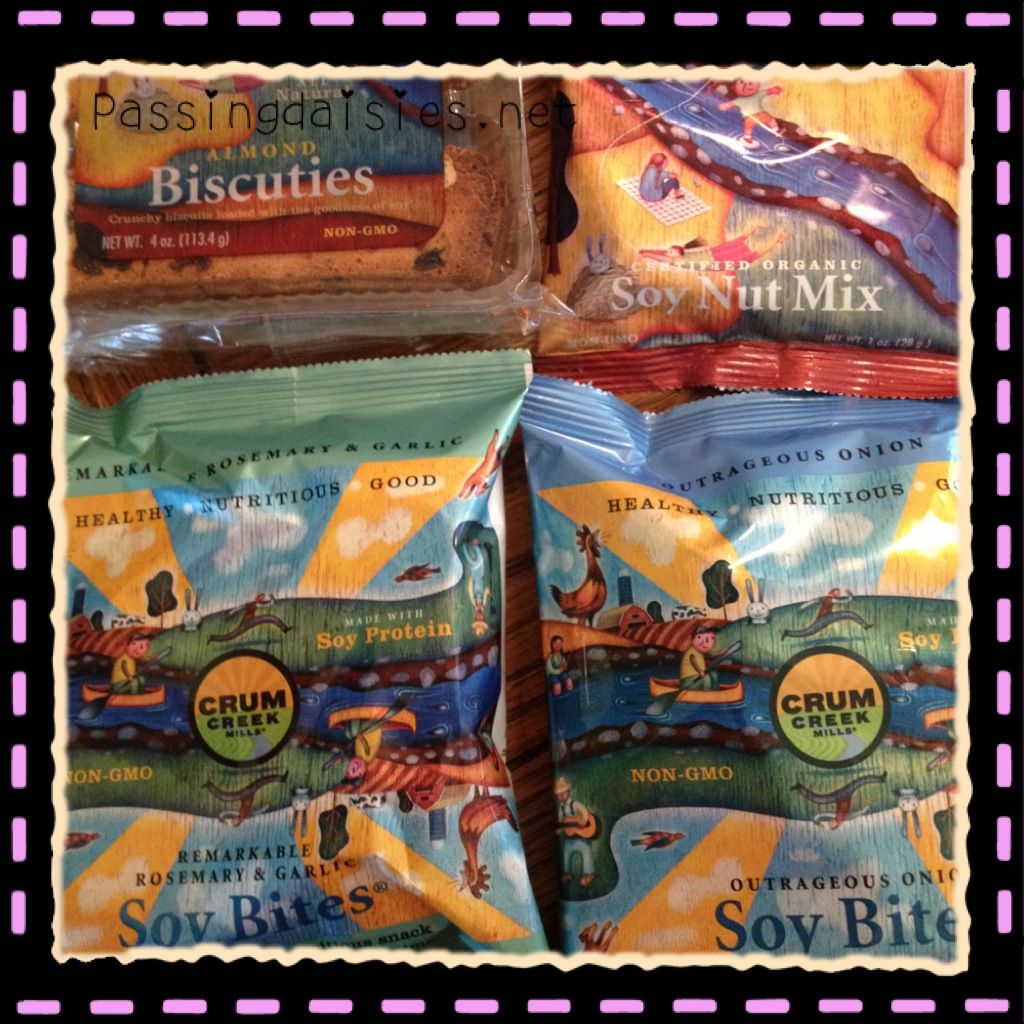 It's funny that they sent me the Almond Biscuties - they are so incredibly similar to
Daelia's Biscuits for Cheese
(where I just finished my internship) it's ridiculous! The only difference is that these don't have the black pepper that Daelia's biscuits are known for. They were good - crunchy, sweet, and delicious. These are definitely closer to resembling Almondina than Daelia's. Daelia's are a bit more savory.
The Soy Nut Mix - I'm not a huge fan. I mentioned this in my KLUTCHClub review, mentioned earlier in the post. It is good if you like soy nuts - I don't - so I didn't love them. The Soy Nut Mix had pumpkin seeds, raisin, soy nuts, chocolate chips, and sunflower seeds. Again, if you like soy nuts, you'll like this. This mix was featured in Oprah Magazine and on Dr. Oz, so it must be popular!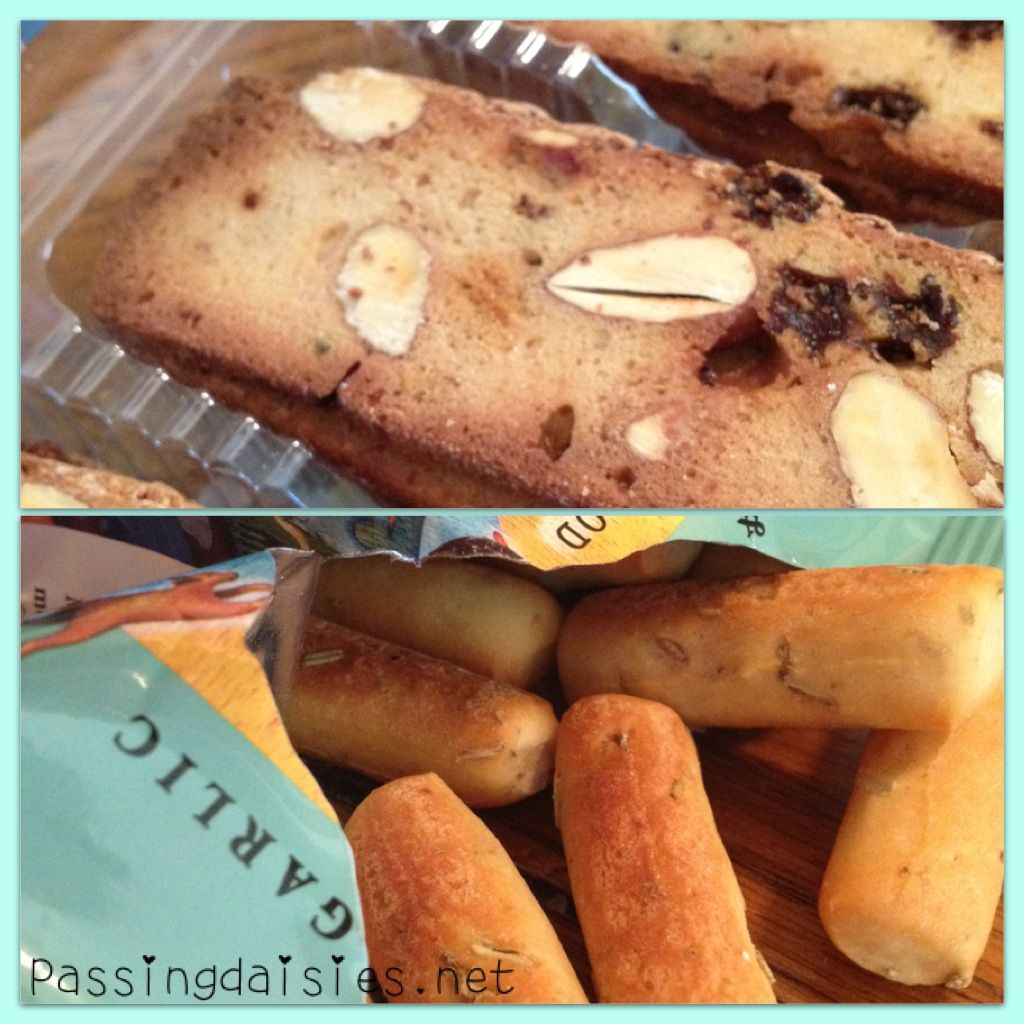 The Soy Bites were both yummy. They were both strong in their perspective flavors, and they really did resemble little breadsticks (see above in the picture). They were crunchy and would be good for dipping in hummus. Plus, you get a surprisingly large amount in each bag for a small amount of calories - something I'm always excited about!
Overall, a decent box of goodies - I can't rave about them, but they certainly made for good snacks. However, I would definitely check out the Crum Creek website. They sell a whole bunch of fun things, like muffin & pancake mixes, beef jerky, and supplements. They have a wide selection of products to choose from.
The Daisy Rating
3/5 daisies
Much love,