Happy Thanksgiving, friends!
What are you thankful for today?
Yesterday, I went to the Last Wednesday service at Crossroads Community Church, here in Cincinnati. It's a special service they hold once a month on the last Wednesday of the month. Its never let me down.
This month, the service focused on being thankful for what God has done in our lives. Everyone in attendance was given one of the cards you see above, that asked us to reflect on our year and think about where we have seen God in different areas of our lives. What were some unexpected blessings? When did God provide physical protection? What friends are we especially thankful for?
There were a few things that really stood out to me during the service. First: Thanksgiving reminds us that if we don't get one more thing this year, we are already blessed beyond belief. Chuck (the pastor) even went so far as to say that Thanksgiving is the more religious day of the year because it prepares us for Christmas. Second: God calls us to give thanks regularly, but we don't. Why only be thankful on Thanksgiving? We have so much to be thankful for! And finally, third: God always provides just enough, just in time. You might be worrying right up until the last minute, but God always provides exactly what you need.
What I've realized is that I truly have a lot to be thankful for. My friends are amazing - especially those in Navigators. I love them to death. Although I've been friends with my current friend group for a couple years now, they have become more than just my best friends this year - they have become my family. Sean, Nikhil, Jack - where would I be without you? I love you guys. Thanks for always being there for me.
I'm also thankful for my family, my car, a strong mind, a love of music, a thirst for knowledge, a love for God, and a compassionate heart, among other things. I'm thankful for being driven and never giving up, even when I'm frustrated and want nothing more than to quit. I'm not a quitter. (Examples: Today I fixed a broken cookie scoop with pliers that was obnoxious to fix. I also didn't give up on my senior thesis paper, which I really considered doing. Like I said, I'm not a quitter!) Most recently, I'm thankful for the mental breakdown I had a couple weeks ago. It really helped me to figure out who I am and start down a journey to becoming a whole new me. I like the new path I headed down! It's scary and exciting.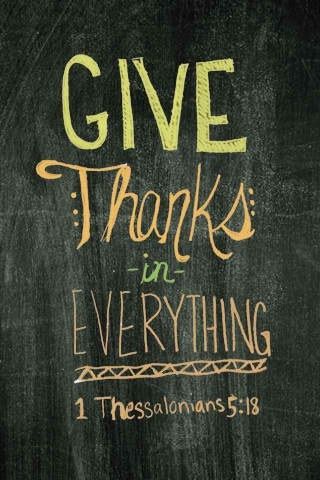 Be sure to keep your eye on the blog - I was recently contacted by
Stonewall Kitchen
about reviewing their seasonal holiday products, so keep an eye out for some yummy
gingerbread pancakes
soon! I will also have a recipe for maple bacon cupcakes and a review of Panera Bread's soups (which are delicious, by the way). Plus, the second annual
Great Food Blogger Cookie Swap
is coming up soon, and you know what that means - COOKIE RECIPES!
So, I have a couple parting questions for you.
What are you thankful for this year?
And,
What are some of your favorite cookie recipes?
Have a wonderful Thanksgiving!