How about some pancakes?
No?
What if I told you they were gingerbread pancakes?
I thought so.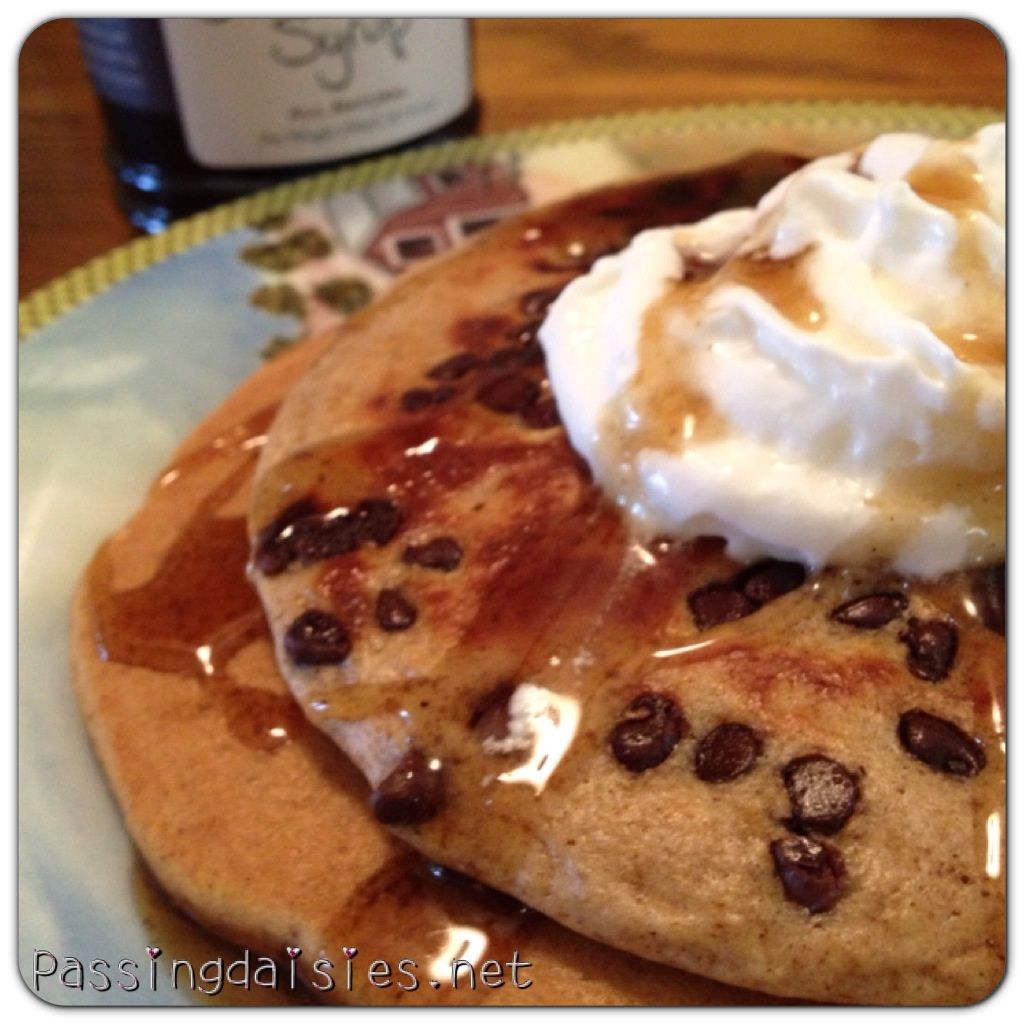 I was recently contacted by
Stonewall Kitchen
, asking if I would be interested in reviewing any of their holiday baking mixes. Of course, my answer was yes. How can you say no to something as delicious as gingerbread pancakes?!
I've always been a big fan of Stonewall Kitchen's products. They have so much to offer - jams, jellies, cookie and brownie mixes, and so much more that I can't begin to describe. You'll just have to head over to their website and check it out for yourself!
But back to the topic at hand - gingerbread pancakes. Holy moley, was I excited when this arrived on my doorstep: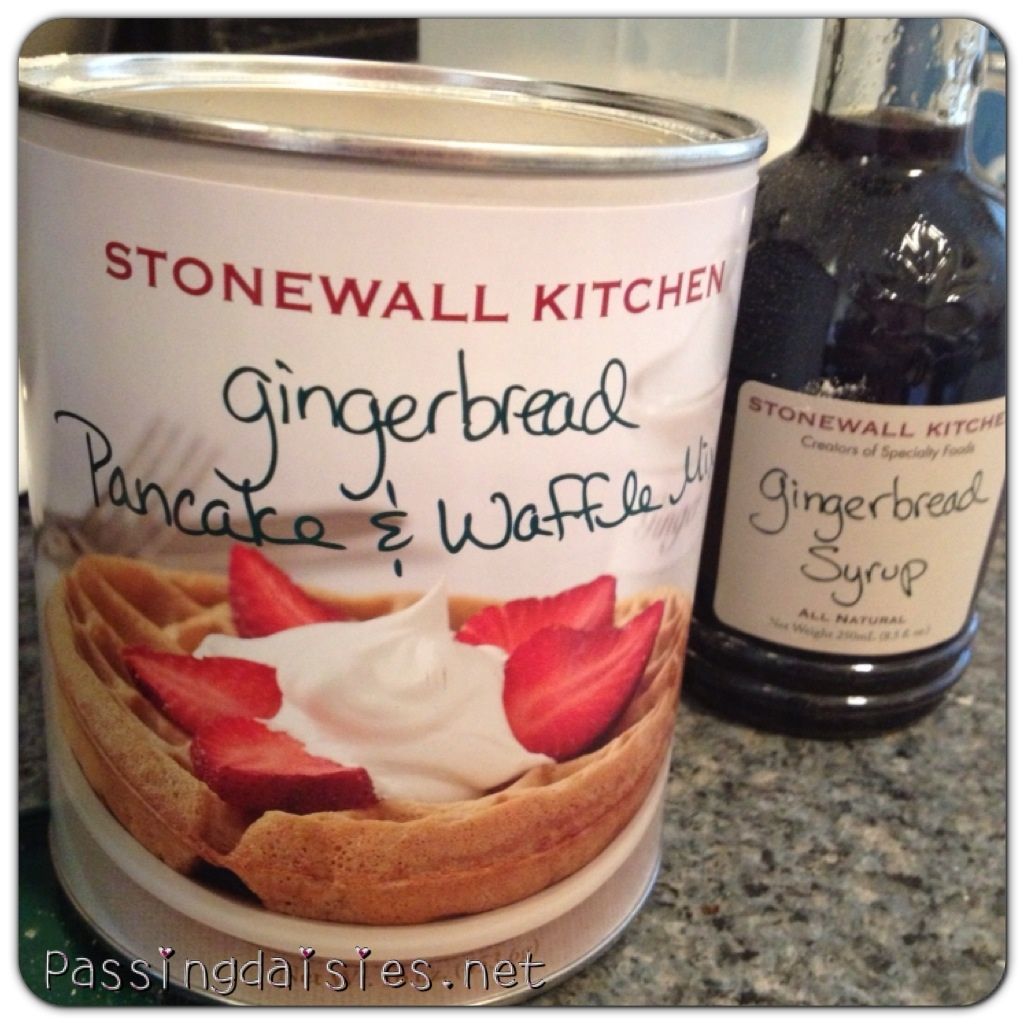 Gingerbread pancake mix
and
gingerbread syrup!!! Yum!!
I opened the mix and got cooking right away.
Just mix it up and throw in some chocolate chips for an added bonus...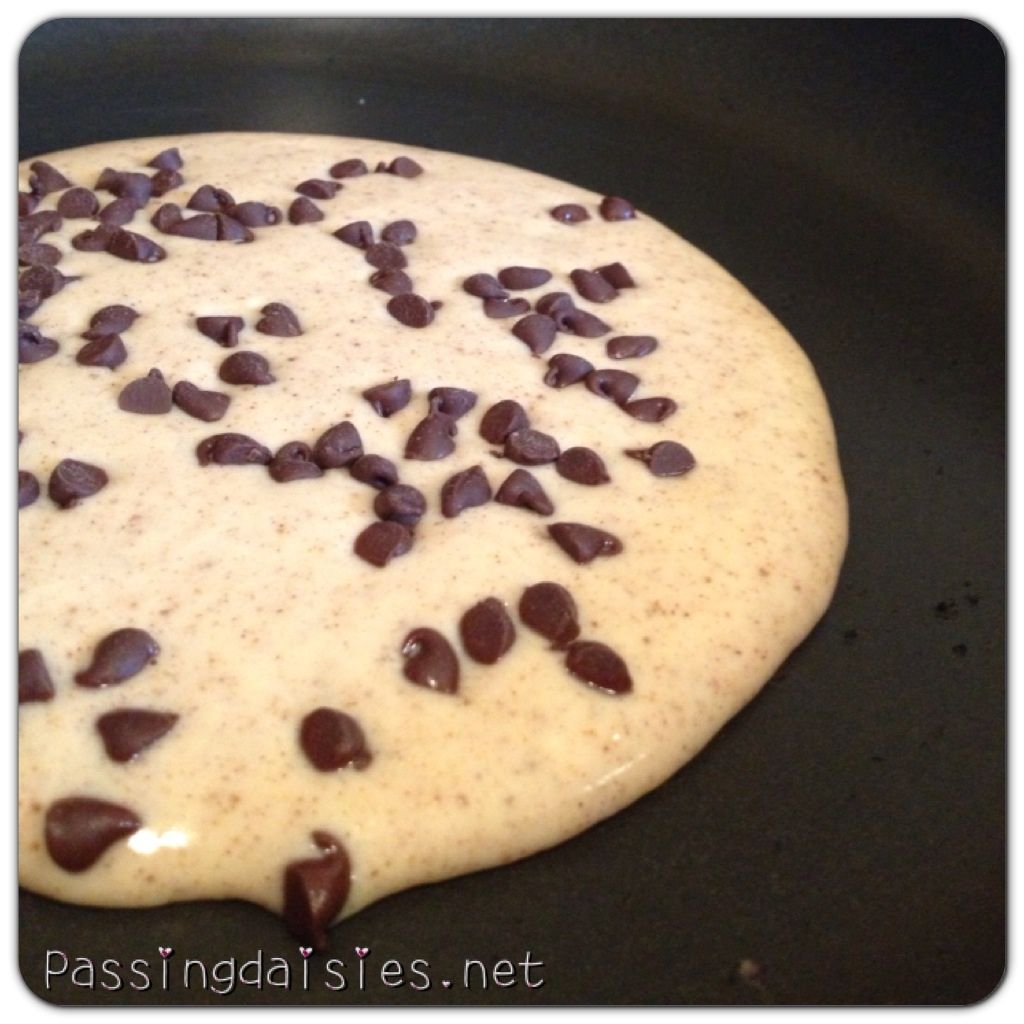 Ta-da! You have gingerbread pancakes!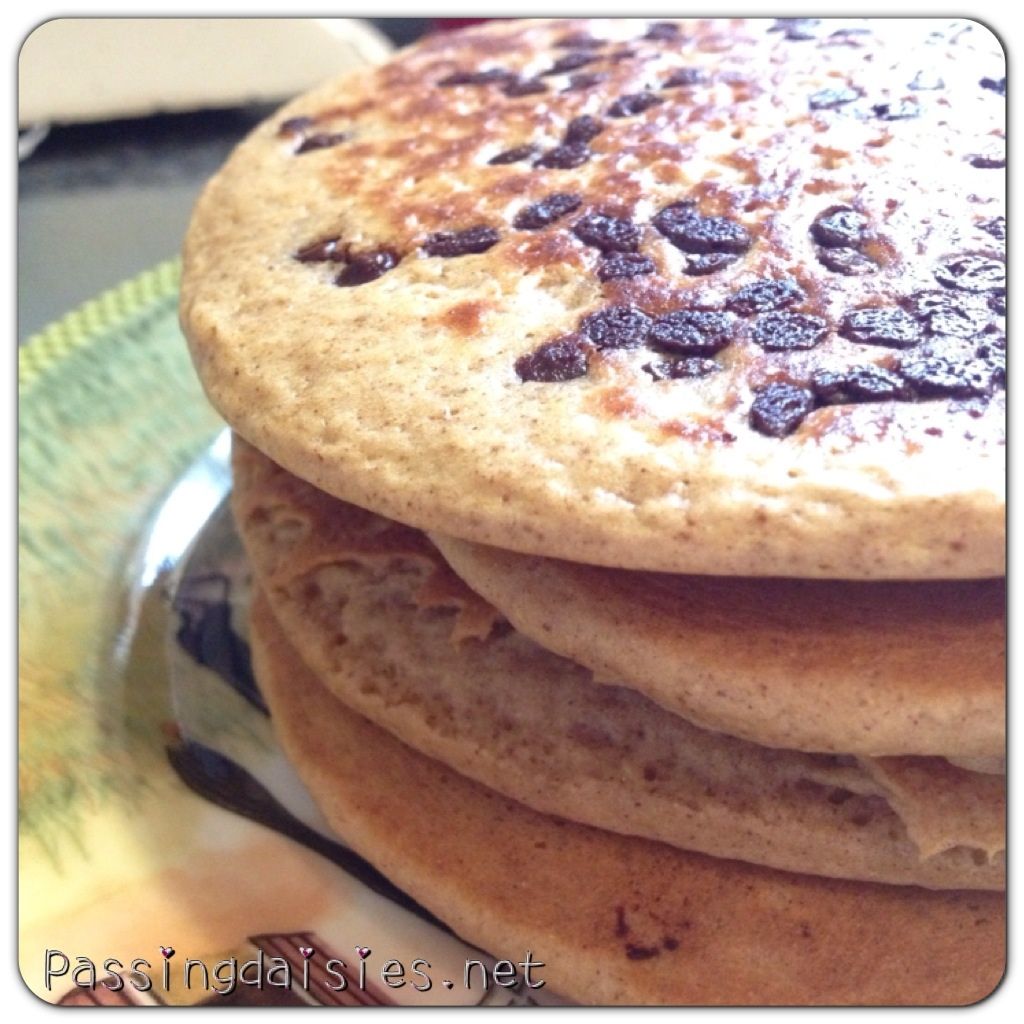 Let me tell you - these were awesome. They tasted just like biting into a freshly made gingerbread cookie with pieces of crystallized ginger in it (no - that wasn't in the pancake mix, but it tasted like it!). They were spicy and wonderful. The gingerbread syrup was the perfect companion for these pancakes, and provided just the right amount of added ginger flavor. The syrup was extremely thick and gooey, which made it fun to pour on top of the pancakes.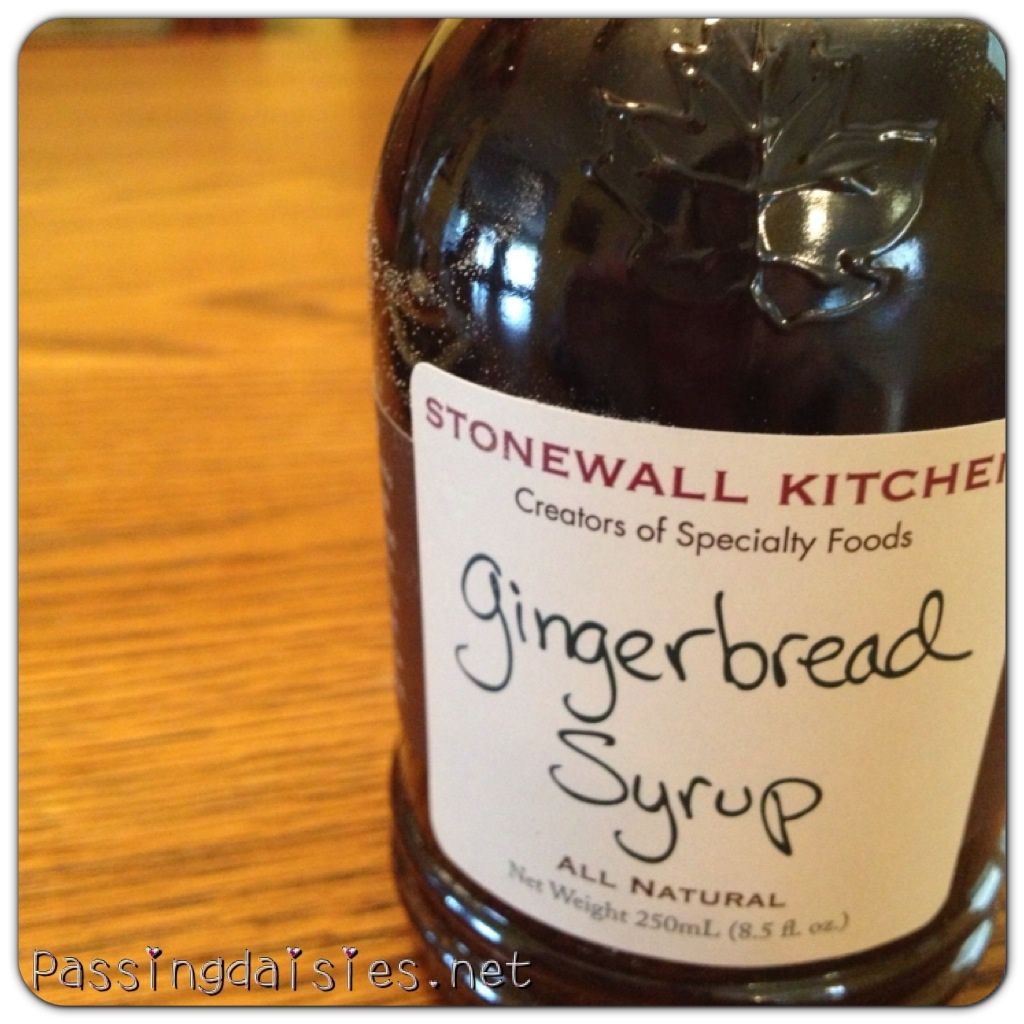 Now, let me ask you a question - would you like to win the same thing I received from Stonewall Kitchen? The prize I am shipping out to one lucky winner looks like this: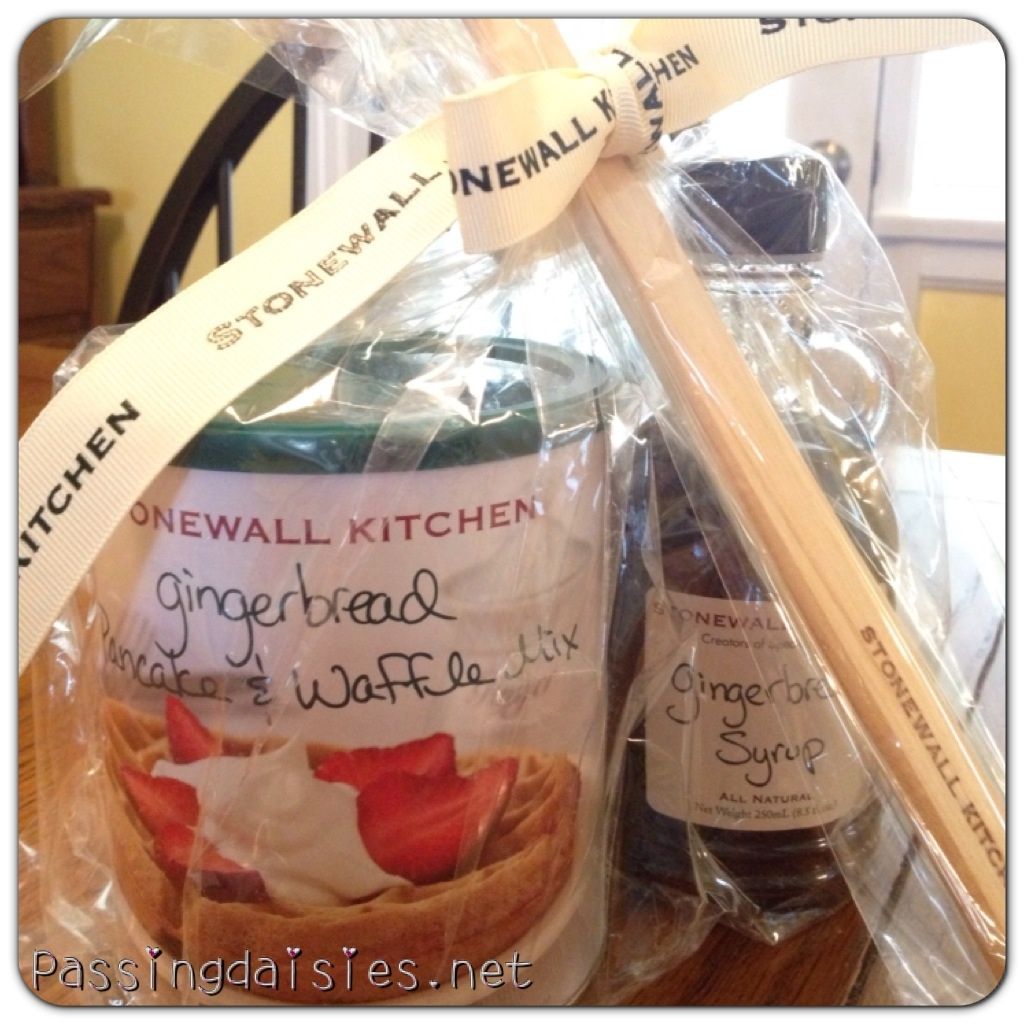 Who doesn't want to win that? I mean, come on! You even win a free spatula! I didn't get one of those. I'm completely jealous of whoever wins this little beauty.
Here's how to enter (leave a comment for each entry):
Pin this contest on Pinterest (mention "PassingDaisies.net" in the comments section) & like Stonewall Kitchen on
Facebook
(
MANDATORY
)
Bonus entries:
1. Follow Passing Daisies on Google Friend Connect/Blogger
2. Subscribe to Passing Daisies on email
3.
Email me
if you are interested in being a guest blogger on Passing Daisies with a potential topic and link to your current blog (please make sure you can write a quality guest blog. I am willing to guest blog for others as well!)
That's all she wrote, folks. Contest ends on DECEMBER 25 (Merry Christmas!) at 5PM EST. Winner will be announced and contacted shortly after.