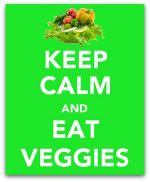 Just a few things I've written, either in depth or brief summaries, about different health or controversial issues.
Health
The Benefits of Coconut Butter
A Brief Summary of Probiotics
What is Holistic Nutrition?
Fighting Colds Naturally
What is Nutritional Yeast (Nooch)?
What is Vitamin B12?
Weight Loss Tips
Tips for Staying Motivated
The Lowdown on Refined Sugar
Issues
Adopt or Pet Store?
Is Honey Vegan?
Vegan Survival Guides
Eating Vegan in Any Situation
Vegan Camping 101
Staying Healthy in College
Vegan Date Night
Best Books for New Vegans
Buying Gifts for Vegans